Program Description
Why this course?
Our MSc in data analytics is designed to create rounded data analytics problem-solvers.
This course focuses on the uses of data analytics techniques within business contexts, making informed decisions about appropriate technology to extract knowledge from data and understanding the theoretical principles by which such technology operates.
You'll gain a comprehensive skill set that will enable you to work in a variety of sectors using a blended learning approach that combines theory, intensive practice and industrial engagement.
Strathclyde's MSc in data analytics is unique by bringing together essential skills from three departments, Management Science, Mathematics & Statistics, and Computer & Information Sciences (CIS), in order to address the needs of a fast-growing industry.
This collaboration avoids the narrow interpretation of this subject offered by competitor institutions and presents significant opportunities for businesses to recruit data analytics experts with a high-level expertise and knowledge.
What you'll study
The course will have a duration of 1 year, with two semesters of classes (120 credits in total) followed by an MSc dissertation project (60 credits) during the summer.
The class Data Analytics in Practice (20 credits) will be run over both semesters to provide you with a practical environment to apply methodological learnings from other classes into challenging projects from industry.
Semester 1
Semester 1 will additionally consist of five 10-credit core modules as listed under 'Course Content' which will provide the technical background to students. The contributions in Semester 1 will be split evenly between three departments.
This semester is designed to provide you with the fundamental technical analytics knowledge from all three departments.
Computer & Information Sciences courses will cover core techniques including machine learning and data mining as well as data visualisation and big data platforms
Mathematics courses will ensure you gain strong computational skills while establishing a broad knowledge of statistical tools essential for analytics
Management Science courses will build the foundations of business skills including problem structuring as well as decision analysis, in addition to providing essential practical skills
Semester 2
Semester 2 will additionally consist of a 10-credit core module as well as 40 credits worth of elective modules. To ensure breadth of knowledge, you'll be required to choose electives from at least two departments. This semester is designed to extend your core skills and provide you with opportunities through a broad range of electives to specialise in areas that you are particularly interested in excel.
The only technical core class will provide you with a thorough theoretical and practical understanding of optimisation techniques essential for data analytics, whereas each of the three departments will offer four to five elective courses, the majority of which are accessible to everyone on the course without any prerequisites. The final component of the MSc course will be a summer dissertation project, which can be completed either through a client-based project or a desk-based research project, depending on your interests. You will submit your dissertation in September to complete your degree requirements (pending any resits).
Work placement
You will have optional opportunities to complete your MSc summer dissertation projects in client-based projects, where a number of host organisations will be arranged by the department. These projects will be normally unpaid, however, all costs such as travel and accommodation will be covered by the host organisation if out of town.
Major projects
The taught modules on the programme introduce you to a variety of tools, techniques, methods and models. However, the practical reality of applying analytical methods in business is often far removed from the classroom. Working with decision-makers on real issues presents a variety of challenges.
For example, data may well be ambiguous and hard to come by, it may be far from obvious which data analytics methods can be applied and managers will need to be convinced of the business merits of any suggested solutions. While traditional teaching can alert students to such issues, understanding needs to be reinforced by experience.
This is primarily addressed by the core module 'Data Analytics in Practice', which takes place over both semesters. Every year, case studies and challenging projects are presented to our students by various organisations.
Facilities
Strathclyde Business School (SBS) is one of the 76 triple-accredited business schools in the world and is one of the largest of its kind in Europe. SBS was also recently selected as the "Business School of the Year" in Times Higher Education (THE) Awards."
The three departments involved in this course work together to provide a dynamic, fully-rounded and varied programme of specialist and cross-disciplinary postgraduate course.
Guest lectures
Every year, guest speakers attend our course, sharing their invaluable experiences. As part of the Data Analytics in Practice module, we host several presentations from external bodies.
Entry requirements
MSc
Second-class Honours degree, or equivalent, in mathematics, the natural sciences, engineering, or economics/finance. Applications from those with other degrees are also encouraged if you have demonstrated a good grasp of numerical/quantitative subjects.
PgDip
Minimum of a pass degree or equivalent in an appropriate subject. Subject to performance diploma students may transfer from the diploma course to the MSc.
English language requirements
If you're a national of an English speaking country recognised by UK Border Agency (please check most up-to-date list) or you have successfully completed an academic qualification (at least equivalent to a UK bachelor's degree) in any of these countries, then you do not need to present any additional evidence.
For others, the department requires a minimum overall IELTS score of 6.5 (with no individual component below 5.5 (or equivalent)). Pre-sessional courses in English are available.
If you're from a country not recognised as an English speaking country by the United Kingdom Border Agency (UKBA), please check English requirements before making your application.
Pre-Masters preparation course
The Pre-Masters Programme is a preparation course for international students (non-EU/UK) who do not meet the entry requirements for a Masters degree at University of Strathclyde. The Pre-Masters programme provides progression to a number of degree options.
To find out more about the courses and opportunities on offer visit isc.strath.ac.uk or call today on +44 (0) 1273 339333 and discuss your education future. You can also complete the online application form. To ask a question please fill in the enquiry form and talk to one of our multi-lingual Student Enrolment Advisers today.
Careers
The aim of the MSc in data analytics is to develop graduates who can use data analytics technology, understand the statistical principles behind the technologies and understand how to apply these technologies to solve business problems.
Graduates will be able to bridge the various knowledge domains that are relevant for tackling data analytics problems as well as being able to identify emerging themes and directions within data analytics. Graduates will display abilities across the three component disciplines.
Last updated Jan 2018
About the School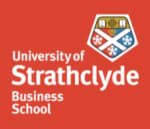 Strathclyde Business School(SBS)is a pioneering, internationally renowned academic organisation that shapes anddevelops the business minds of tomorrow. Strathclyde is one of a small percentage worldwi ... Read More
Strathclyde Business School(SBS)is a pioneering, internationally renowned academic organisation that shapes anddevelops the business minds of tomorrow. Strathclyde is one of a small percentage worldwide to be triple accredited, holding accreditation from the international bodies, AMBA, AACSB and EQUIS.
Read less
Glasgow ,
Athens ,
Zürich ,
Singapore ,
Dar es Salaam ,
Manama ,
Kuala Lumpur ,
Petaling Jaya ,
Muscat ,
Muscat ,
Dubai ,
Abu Dhabi ,
Milan ,
Munich ,
Beijing ,
Toulouse
+ 15 More
Less