Executive Master in Personnel Administration and Human Resource Management
Home ›
Master ›
Executive Master in Personnel Administration and Human Resource Management
Read more about this program on the school's website
Program Description
Context
The complexity of labor matters, legislative changes, supplementary pension reform and pension reform require companies and professionals to be continuously updated. This transformation has made the role of the Personnel Administration Manager indispensable, which monitors the correct interpretation of the applicable laws on labor law and the fulfillment of social security, tax compliance and the keeping of mandatory books. It deals with the constitution, evolution and resolution of all work relationships. This figure ensures the correct payment of fees and related obligations to all company personnel, in compliance with the contractual rules and relevant laws. The Master also offers a complete preparation in terms of personnel management.
Aims
The Executive Master in Personnel Administration and Management provides students with all the knowledge and skills on the most important aspects of employment law within a constantly changing legislative framework. These skills have a concrete and immediate usability both within structured companies and in the consulting field. The Master proposes a complete and practical training on topics such as contracts, legislation and compliance with labor relations, trade union relations, staff budgets and labor costs, organization and corporate strategy with particular attention to the development of payroll.
Program
The training course is structured according to the following modules:
Module 1. Human Capital and Business Strategy

Module 2. The company system: patrimonial, financial and economic aspects and their interconnections

Module 3. The Mansionario and the roles in the Company

Module 4. Head Counting and Planning

Module 5. Personnel Administrative Management and Smart Working

Module 6. Management of labor relations in the company

Module 7. Corporate Welfare

Module 8. Payroll Management

Module 9. Digital HR Innovation

Module 10. Entry into the company, research and selection

Module 11. Training and e-learning

Module 12. Change Management

Module 13. Hr Business Partnering

Module 14. Safety and Prevention in the workplace
Internship
Over the years we have achieved employment placement equal to 92% of trainees, KHC certificate. The Management Academy Sida Group, using the wide range of networked companies, will offer the participant who will request it:
• Drafting of the placement sheet
• Research of Training Internship
• Organization and support for interviews with companies
• Internship quality monitoring and control
• Final feedback.
There is also an ancillary Job Training grant, a service that offers a series of tools, training and information actions, advice and assistance to accompany the person in the construction of his own professional project.
The Job Training develops in the following steps:
• I know my talents;
• The channels of personal communication;
• Public speaking;
• Personal performance during the selection interview;
• Active job search tools;
• How to build a successful CV;
• Video CV;
• The Linkedin profile;
• How to become the influencer of your BRAND;
• Self-employment and self-employment (video lessons).

CERTIFICATE N ° / CERTIFICATE NO.121 / 2017
Upcoming Editions
Bologna: September 2019
Milan: September 2019
Verona: October 2019
Ancona: October 2019
Duration and Frequency
148 hours of classroom 3/6 months of Training Internship (Optional)
Friday from 9 to 13 and from 14 to 18
Saturday from 9 to 13
Possibility of frequency in live streaming formula
Roles and Competences
Professional roles
Personnel administration expert.
Expert in payroll management.
Expert in the application of labor contracts.
Expert in research and selection processes.
Expert in staff training processes.
Expert in training delivery processes financed through active and ESF policies.
Expert in managing trade union relations.
Expert in the evaluation of company financial statements.
Expert in business strategy processes.
Expert in the cost of labor in the company.
Expert in project management processes.
Expert in in-company assessment systems.
Expert in change management processes.
Professors
FRANCESCO MARCHI - Company manager, he held for many years the role of Director of Human Resources and Industrial Relations and subsequently Executive Director and General Manager, in companies in the manufacturing and services sector, carrying out numerous corporate reorganization and relaunching of operating activities. He collaborates with Sida Group as a trainer in the field of Business Management and Human Resources.
D.SSA DANIELA DI GENOVA - Graduated in Occupational Psychology and Organizations and in Education with a specialization in Expert in training processes, with the highest grades. Complete the training with a Master in Personnel Administration, Payroll Management. She is a member of the Register of Psychologists and has written many articles presented at national and international conferences and meetings in the HR world, such as the prestigious HR Forum event in Milan. Since 2012 he has held the position of Head of Human Resources within the company, dealing at 360 ° with all the activities of the Human Research area: selection, training, administration and personnel management.
DR.GRAZIANO COCCETTINI - Graziano Coccettini, HR Director of the international network of fitness centers belonging to the British Virgin group of Sir Richard Branson, operating in Italy since 2004 with 36 clubs throughout the country and over 3000 staff. He has a long managerial experience working for large international groups in the UK, Spain and Portugal. Strong experience in managing and reorganizing work groups, skills and human capital. Lecturer with many years of experience in master, business courses and seminars. Since 2016, he is also director of Virgin Active Academy, the first training school for fitness management professions.
MARCO MOGLIESI - Labor Consultant with a professional studio. Expert in legal consultancy, labor and personnel administration with particular reference to collective and individual contracts, labor relations and corporate procedures, and rewarding remuneration systems. Specialized in payroll processing. Professor of labor law and social legislation in vocational training courses. Lecturer in training seminars held at the University of Urbino Carlo Bo - Department of Jurisprudence. Effective member of the Certification, Conciliation and Arbitration Commission established at the Provincial Council of the Order of Labor Consultants of Ancona.
D.SSA SIMONETTA BAISI - Senior International and EU Environmental Affairs Specialist: deals with international and institutional relations whose primary counterpart is the UN agencies, in particular the Rome Based Agencies and other Italian Representations abroad. Ten-year experience in the Aeronautics sector, where he held various functions, again with staff in General Management, as Communication and Supervision Specialist for the Working Groups of the Partnership and Joint Venture agreements, coordination with the counter parts for the organization of communication events and as its Contact Person for Corporate Social Responsibility. His profile is completed by certifications such as auditors in business and aeronautics and the Degree in Environmental Economics.
PAOLO MORETTI - Trainer with many years of experience and certified skills at the Marche Region, he has led multiple experiences in the design and conduct of frontal and experiential training in the private and public sectors. Counselor pursuant to Law 14/01/2013, he specialized in training processes for trainers, orientation, development of transversal skills, communication and management of human resources, enneatipi and consumer behavior sciences. He holds the position of National Secretary and Educational Coordinator of the Business and Consumer Studies Center and is an expert in institutional and business relations, external auditing consultant, structure assessment and compliance activities at companies in the financial, energy and utilities sector.
DR. STEFANO CAROTTI - Labor consultant with many years of experience in the field of human resources management, industrial relations, individual and collective contracts and trade union procedures. Teacher in the field of labor law and social legislation at prestigious Institutes, as well as in Public Bodies, for Courses, Masters, Conferences. He has held prestigious positions, including that of National Councilor of the Order of Labor Consultants, Provincial Councilor of the Order of Labor Consultants, President of the Provincial Union of the ANCL, Managing Director and professional collaborator of the Center for Law Studies of Labor "Domenico Napoletano", Founding Member of "Work Gate Italia srl", Member of the Legislative Principles Commission of the Foundation for National Order of Labor Consultants.
Expertise
Following the training the student, through participation in active lessons, corporate cases, project work, role playing, group work supervised by teachers and tutors, will acquire the following knowledge, tools and skills:
Carry out a work organization, job's description, functional flow.
Knowledge of people developement.
Use tools and methods to connect strategy-structure and employee.
Know the HR businness partnering processes: how to interface with skills and interact with all company functions.
Knowing how to analyze climate and motivation in the company.
Apply Team building and team working processes.
Establishing Planning and head-counting: the sizing of the company in relation to strategy and vision.
Apply the Work for balance, work cost planning.
Carry out industrial relations and labor relations.
Know the principles of litigation and labor law, Job's Act.
Know and apply the CCNL - obligations and duties.
Carry out the selection, research and evaluation processes, creating a process aimed at covering a vacancy.
Know the rules of individual and collective dismissal.
Analyze training needs.
Plan, plan a training plan in the company.
Know the safety regulations in the workplace.
Know the general principles of administration and payroll.
Know and use the total rewarding, the management of the 3 salary variables.
Apply employer branding, internal and external communication to create reputation of the corporate brand.
Certification

Last updated Mar 2020
About the School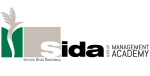 Since 1985, Sida Group plays a leading role in providing business strategy, corporate consultancy, managerial training, recruitment and selection. With 1,500 trainers, coaches and professionals, over ... Read More
Since 1985, Sida Group plays a leading role in providing business strategy, corporate consultancy, managerial training, recruitment and selection. With 1,500 trainers, coaches and professionals, over 28 training programs, 11 locations in Italy, and 1,900 candidates placed in partner companies for an internship in 2016, Sida Academy is in the top 10 consulting companies in Italy.
Read less