Full-time Master in Management (M.Sc.)
Home ›
MSc ›
Full-time Master in Management (M.Sc.)
Program Description

#6 for Salaries worldwide, Financial Times Masters in Management Ranking 2016
Program Structure
A curriculum that fits your needs
HHL's Master in Management is perfectly structured to meet your individual needs. Compulsory core modules will deepen your general management knowledge and your understanding of business and economics. Furthermore, you will gain state-of-the-art leadership skills and practical experience because HHL always emphasizes on the close connection between theory and practice. Thus, the core modules include student consulting projects in cooperation with business partners in the region and beyond. Our elective modules allow you to compose the program according to your interests. They provide you with advanced management knowledge and skills. You can choose four out of eight options for professional specialization.
Class Profile
Class Statistics
Average age: 24
Age range: 21 - 27
Class size: 45
Percentage of woman: 29 %
Average work experience: 1.5 years
Percentage of international students: 33 %
Nationalities represented: e.g. Austria, Cameroon, China, Costa Rica, Germany, India, Italy, Lebanon, Norway, Romania, Slovenia, Spain
International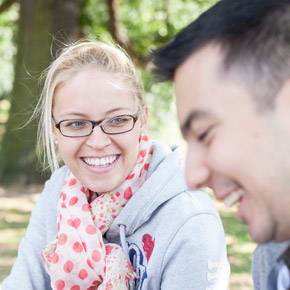 Outside the box – gain international experience
International competence is essential for a business leader. Global partnerships are therefore one of HHL's key assets. We serve our selective number of students with over 130 partner universities around the globe.
In order to keep abreast of current international, social, and economic challenges, a term abroad is integrated into the M.Sc. curriculum. It is also possible to earn an additional degree at selected partner universities (double degree). The courses taken abroad will be part of the student's performance record and are given an equal value considering the overall grades at HHL.
Careers
Your path to success – tailor-made service
An individual Career Development Service at HHL is regarded as a key element to our students' success. From the date of admission to the Master in Management to the placement of a successful job application – we will support you. Leading international firms regularly recruit HHL students and graduates on campus for internships and permanent positions.

Start-up Opportunities
More than 160 start-ups have been founded by HHL graduates in the last 13 years making HHL one of the most entrepreneurial business schools in Germany.
Selected by the Financial Times as #1 school for Entrepreneurship in 2011 and 2012, HHL is developing its entrepreneurial activities even further, supporting all interested students in already developing their business ideas in the course of the program.
We regularly invite entrepreneurs as well as investors and other key players of the start-up scene to share their experiences with our students. Additionally, the student initiative Accelerate@HHL regularly organizes visits to start-up companies.
Selected HHL start-ups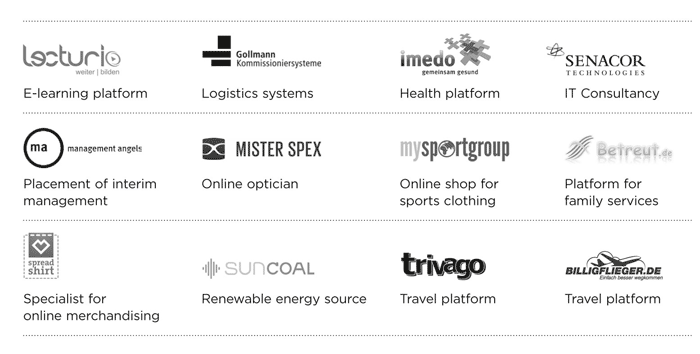 Application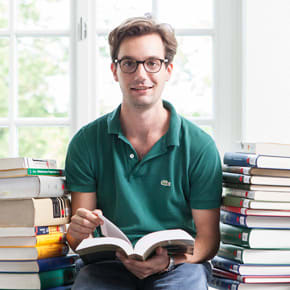 Become a member of HHL: Join our next M.Sc. class!
Admission to the Master Program in Management (M.Sc.) at HHL is highly competitive. If your application meets the requirements you will be invited to an Admission Test Day at HHL.
For international candidates, we offer telephone interviews as an equivalent. Those candidates have to submit GMAT, TOEFL and recommendation letters along with all other application documents.
Application Deadlines
Spring intake: January 15 / November 15*
Fall intake: June 20 / May 30*
* Earlier deadline for prospective students from non-EU countries, to allow time for visa processing.
Student Life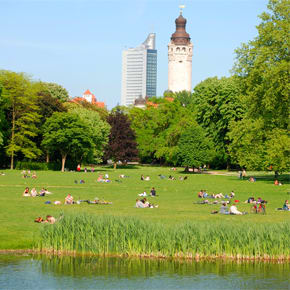 The HHL-Leipzig Mix
HHL is located in Leipzig, the heart of Europe. With a high-quality lifestyle, very moderate living costs, many parks, open-air sports facilities, surrounding lakes with beautiful beaches, as well as many jogging and biking paths, Leipzig is probably the "greenest" metropole that you could find - discover it for yourself!
An additional important and very interesting point of the student life at HHL is our student initiatives in sports, professional and social sectors. So the HHL-Leipzig Mix sets the perfect balance for studying, networking and enjoying life.
Last updated Dec 2017
About the School

Why HHL? Not only Germany's oldest business school HHL also continues to be one of the country's leading management institutions, offering international business education based on elite academic st ... Read More
Why HHL? Not only Germany's oldest business school HHL also continues to be one of the country's leading management institutions, offering international business education based on elite academic standards. Ranking/Accreditation
Read less
Accreditations