M.Acc. with a concentration in Managerial Accounting
Home ›
Master ›
M.Acc. with a concentration in Managerial Accounting
Program Description
Move your accounting career forward by becoming the kind of accountant who can guide and create value for any organization. As today's economic environment continues to experience volatile changes, so does the demand for highly trained accountants. That's why you need a program that can deliver a competitive advantage.
The Master of Accounting with a concentration in Managerial Accounting provides you with the accounting and financial management skills you need to drive business performance. Our curriculum is guided by faculty with professional accounting experience outside of the classroom. You'll have opportunities to work with a successful mentor, obtain coveted internships, and work on real-world projects in the classroom.
Upon completion of the program, you'll be prepared to sit for the Certified Management Accountant (CMA) exam. Achieving this credential demonstrates your mastery of financial planning, analysis, control, and decision support, as well as professional ethics. As a CMA, you'll be in a position to dominate your career.
Courses offered alternate weekends, limited weeknight offerings on the main campus and online.
Designed for working professionals in the field of accounting.
Students with limited accounting experience can complete foundation course requirements online.
The program can be completed in as little as 12 months.
The program begins three times annually with starts in August, January, and May.
33-51 credit hours (based on an undergraduate degree).
International students on an F1 visa without a bachelor's degree in accounting may not be eligible for this program.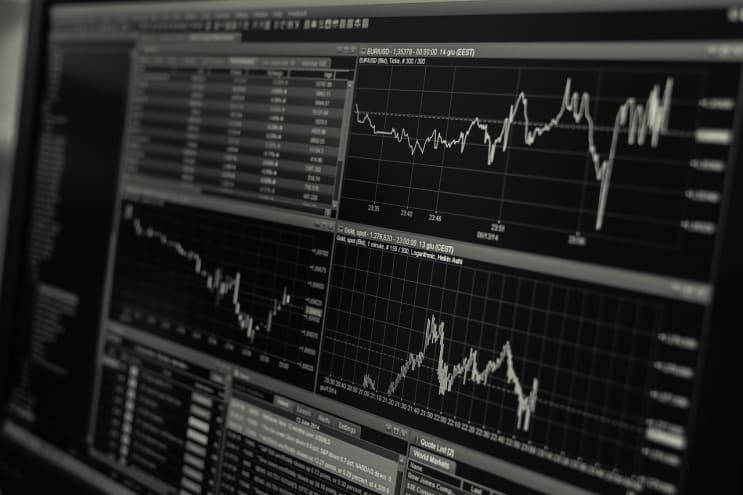 CMA Requirements
To qualify as a candidate for the Certified Management Accountant (CMA) examination, the following requirements must be fulfilled:
The CMA is an international designation, and the ICMA establishes the requirements needed to sit for the CMA exam. Passing the CMA exam does not lead to licensure in a state as the CPA does. The educational requirements that ultimately must be fulfilled to earn the CMA designation are: Hold a bachelor's degree, in any area, from a regionally accredited college or university. Or...
Pass the U.S. CPA examination or hold another professional qualification that is comparable to the CPA, CMA, CFM, etc. or
Achieve a score in the 50th percentile or higher on the Graduate Management Admission Test (GMAT) or the Graduate Record Examination (GRE).
The ICMA does not specify any number of accounting and/or business credits to sit for the CMA examination. Furthermore, the ICMA requires that the education requirements be fulfilled within seven years of completing the CMA examination. They are not required to be completed at the time the candidate sits for the CMA exam. At present, the state boards of accountancy and the ICMA do not require candidates to have relevant work experiences to sit for the CPA and CMA exams, respectively.
Admission Requirements
Admission to the Master's degree programs is competitive. Applications are individually reviewed and admission is offered to those applicants who meet both qualitative and quantitative criteria. All required documentation must be received before an admission decision can be offered.
Completed Master's Application for Admission and non-refundable $50 application fee.
A conferred bachelor's degree from a regionally accredited U.S. institution or an equivalent degree for international applicants.
Official transcripts from all colleges and universities previously attended. The applicant's bachelor's degree transcript must show a degree conferral date in order to be evaluated for admission consideration. If the graduate degree has been earned, the transcript must show degree conferral date in order to be evaluated for admission consideration. Electronic transcripts can be sent to electronictranscript@nova.edu or by mail at:
Nova Southeastern University
Enrollment Processing Services (EPS)
Attn: H. Wayne Huizenga College of Business and Entrepreneurship
3301 College Avenue
PO Box 299000
Fort Lauderdale-Davie, Florida 33329-9905
Other admission documentation may be required.
English Language Proficiency Requirement
All applicants who received their bachelor's and any graduate degrees from a college or university where English is not the primary language of instruction are required to take an English language test. Test scores cannot be more than two years old.
Test of English as a foreign language (TOEFL) minimum scores required.
Internet based (iBT) = 79, Computerized score = 213, Paper score = 550.
International English Language Testing System (IELTS) minimum score required = 6.
Pearson Test of English (PTE) minimum sore required = 54.
TALK International, School of Languages: Completion of level 9 test with a score of 85% or higher.
Duolingo Test of English: 105 or higher.
Completion of ENC 1101 and ENC 1102 with a grade of 'C' or higher from a regionally accredited institution.
If bachelor's or master's degree coursework was fully completed in English outside the USA within the last two years, a letter from the institution on official letterhead will be required to waive the English Language requirement. The letter must state that all coursework was taught in English.
Completion and passing of ELS Level 112 Intensive Program English for Academic Purposes.
*An interview may also be required to determine the current level of English proficiency, even if the required scores and guidelines have been fulfilled.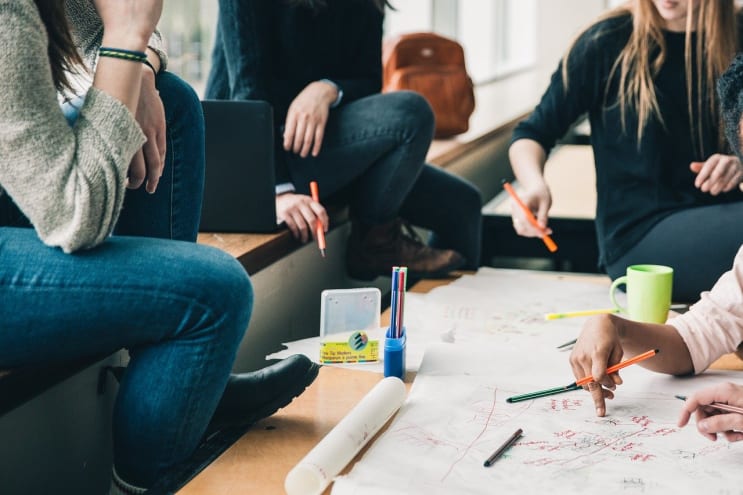 Testimonials
Steve Carlson
Master of Accounting Student

When certified financial planner Steve Carlson sold his business and retired in 2013, he did not expect to go back to college and start a second career. But after a few years of contemplation, that's what he did.

In 2016, Carlson enrolled in the Master of Accounting program at NSU's H. Wayne Huizenga College of Business and Entrepreneurship. In 2018, after being nominated by his professors, he was awarded the PCAOB (Public Company Accounting Oversight Board) scholarship.

Scheduled to graduate in June 2019, Carlson plans to join a firm as a financial analyst. Carlson credits NSU by giving him a competitive edge in starting a second career and giving back to the community. Down the road, he hopes to "pay it back and pay it forward" by returning to NSU to teach.

"I'd like to take what I've learned in the industry and owning my own business and teach those skills to students so they can better adapt when they leave the classroom," he said.

"After I retired, I thought deeply about what I wanted to do with the next half of my life. The starting point was getting an accounting degree. The area of accounting is challenging, and it also is an area of high demand."

As a certified financial planner, Carlson operated his own business in Raleigh and Hendersonville, N.C., for more than 20 years.

"When I did retire, I was due for a vacation. I established my own practice after relocating to a state where I knew no one and had no natural market. I started with no clients. I had accomplished everything I wanted to do," said Carlson, who moved to Florida to be closer to his parents.

"My primary motivation for going back to college was that I needed something to do with my time. I wanted something that was purposeful and that I could continue to do outside the area of financial services," said Carlson, who earned his bachelor's degree in business in 1986 at Le Tourneau University in Longview, Texas.

Carlson started the accounting program "at ground zero" without formal education in that field. He excelled with the NSU advantage of faculty with experience in the field, support and scholarship assistance, and preparation for job opportunities.

"Because I did not have an accounting background, I wanted a program that was deep in fundamentals. NSU had a competitive master's program and it was local, which was a defining point for me. I wanted to be able to attend classes in person, not just online. I felt like I had the talent to do well and I wanted to prove to myself that I could. This looked like the perfect opportunity for me," he said.

"I'm very grateful for what I've learned at NSU and the knowledge of accounting I've gained in such a short time. The instructors made that happen with their input and their interest in seeing their students succeed. I genuinely believe that."
Last updated Apr 2020
About the School
One of the premier business schools in Florida, the H. Wayne Huizenga College of Business and Entrepreneurship at NSU reaches students globally with online and on-site, internationally recognized bach ... Read More
One of the premier business schools in Florida, the H. Wayne Huizenga College of Business and Entrepreneurship at NSU reaches students globally with online and on-site, internationally recognized bachelor's and master's degree programs. The H. Wayne Huizenga College of Business and Entrepreneurship is a worldwide provider of academic, professional, and practical education for individuals in business, academia, government, and nonprofit organizations. With a recognized reputation for quality, the Huizenga College of Business & Entrepreneurship's corporate relationships and modern technology provide superior real-world learning experiences for students.
Read less