MSc in Applied Artificial Intelligence
Home ›
MSc ›
MSc in Applied Artificial Intelligence
Read more about this program on the school's website
Program Description
Overview
Artificial Intelligence technologies are being increasingly adopted across a broad range of industries, creating demand for talented graduates who can help realise the transformative potential of AI. With a fundamental interest in AI, machine vision and computer sciences you will have the desire to apply this knowledge to solve real-world engineering problems.
Taught through a unique combination of theoretical and practical based sessions you will cover subjects in logic and reasoning, data analytics, deep learning, agent architectures, alongside the broader systems engineering and ethical considerations required for implementation in real-world systems.
Who is it for?
This course provides engineering, physics, computing or mathematics graduates with the advanced skills which can be applied to the security, defence, marine, environmental and aerospace industries. This course is also available on a part-time basis enabling you to combine studying with full-time employment.
Why this course?
Artificial intelligence (AI) and machine learning are redefining the way we live and work, allowing us to automate processes and enhance productivity. These new technologies create the need for skilled engineers with an understanding of their applications and intricacies.
In its Industrial Strategy, the UK government has outlined AI and data revolution as one of its four Grand Challenges, to ensure the UK leads the way for the industries of the future. By embedding AI across the UK, the government aspires to create thousands of high-quality jobs and to drive economic growth. The UK is already a world-leader in AI and at Cranfield, we want to continue to bolster this upward trend.
Undertaking this course will allow you to be at the forefront of this ongoing technological revolution, equipping you with both the theoretical and practical knowledge to work across disciplines and implement AI systems where they are needed.
We are well-located for visiting part-time students from all over the world and offer a range of library and support facilities to support your studies while balancing work/life commitments. Our MSc programmes benefit from a broad cultural diversity of students, which significantly enhances the learning experience for both staff and students.
Informed by Industry
The course is directed by an industrial advisory panel who meet twice a year to ensure that it provides the right mix of hands-on skills and up-to-date knowledge suitable for to the wide variety of applications that this field addresses. The panel will also propose industry-relevant research challenges that will shape the topics for individual thesis projects.
A number of members also attend the annual student thesis presentations which take place at the end of July, a month or so before the end of the course. This provides a good opportunity for students to meet key employers.
Accreditation
Accreditation will be sought for the MSc in Applied Artificial Intelligence from the British Computer Society (BCS) and the Institution of Engineering and Technology (IET).
Course details
The course will include eight taught compulsory modules, which are generally delivered from October to March. Planned module titles include:
Statistical Learning Methods
Systems Engineering
Logic and Automated Reasoning
Data Analytics and Visualization
Search and Optimisation
Machine Learning
Intelligent Cyber-Physical Systems
Ethical, Regulatory and Legal aspects of AI
Students are also supported in their learning and personal development through exposure to; industry seminars, group poster session, group discussions, group presentations, video demonstrations, case studies, laboratory experiments, coursework and project work. Students will receive hands-on experience accessing equipment and facilities within both our Aerospace Integration Research Centre and Intelligent Mobility Engineering Centre.
The new MSc in Applied Artificial Intelligence will use standard teaching and assessment methods as well as technology-enhanced teaching (TET) methods such as a Virtual Learning Environment (VLE) to support different learning styles. Theories and fundamentals of AI will be taught in both lecture and workshop formats where videos and technology demonstrators will be used as teaching aids. Lecture videos will be available on VLE to provide an interactive learning experience.
Group project
The aim of the group design project (GDP) is for students to design, implement, validate and test an AI-based system, showing an understanding to apply the knowledge acquired in the taught modules and integrate the various concepts. The GDP will provide invaluable experience of delivering a project within an industry structured team, developing transferable skills including; team working with members with diverse backgrounds and expertise, project management and technical presentations.
Part-time students are encouraged to participate in a group project as it provides a wealth of learning opportunities. However, the option of an individual dissertation is available if agreed with the Course Director.
Individual project
The individual research project allows you to delve deeper into an area of specific interest. It is very common for industrial partners to put forward real-world problems or areas of development as potential research thesis topics. For part-time students, it is common that their research thesis is undertaken in collaboration with their place of work.
Assessment
Taught modules 40%, Group project 20%, Individual research project 40%
Modules
Keeping our courses up-to-date and current requires constant innovation and change. The modules we offer reflect the needs of business and industry and the research interests of our staff and, as a result, may change or be withdrawn due to research developments, legislation changes or for a variety of other reasons. Changes may also be designed to improve the student learning experience or to respond to feedback from students, external examiners, accreditation bodies and industrial advisory panels.
To give you a taster, we have listed the compulsory modules and (where applicable) some elective modules affiliated with this programme which ran in the academic year 2018–2019. There is no guarantee that these modules will run for 2019 entry. All modules are subject to change depending on your year of entry.
Fees and funding
Home-EU fees
MSc Full-time: £10,250
MSc Part-time: £10,250*
Overseas fees
MSc Full-time: £20,500
MSc Part-time: £20,500*
*Fees can be paid in full up front, or in equal annual instalments. Students who complete their course before the initial end date will be invoiced the outstanding fee balance and must pay in full prior to graduation.
Fee notes:
The fees outlined apply to all students whose initial date of registration falls on or between 1 August 2019 and 31 July 2020.
All students pay the tuition fee set by the University for the full duration of their registration period agreed at their initial registration.
A non-refundable deposit is payable on offer acceptances and will be deducted from your overall tuition fee. Home/EU Students will pay a £500 deposit. Overseas Students will pay a £1,000 deposit.
Additional fees for extensions to the agreed registration period may be charged.
Fee eligibility at the Home/EU rate is determined with reference to UK Government regulations. As a guiding principle, EU nationals (including the UK) who are ordinarily resident in the EU pay Home/EU tuition fees, all other students (including those from the Channel Islands and the Isle of Man) pay Overseas fees.
Funding opportunities
To help students find and secure appropriate funding, we have created a funding finder where you can search for suitable sources of funding by filtering the results to suit your needs.
Postgraduate Loan from Student Finance England
A Postgraduate Loan is now available for UK and EU applicants to help you pay for your Master's course. You can apply for a loan at GOV.UK
Santander MSc Scholarship
The Santander Scholarship at Cranfield University is worth £5,000 towards tuition fees for full-time master's courses. Check the scholarship page to find out if you are from an eligible Santander Universities programme country.
Chevening Scholarships
Chevening Scholarships are awarded to outstanding emerging leaders to pursue a one-year master's degree at Cranfield University. The scholarship includes tuition fees, travel and a monthly stipend for Master's study.
Cranfield Postgraduate Loan Scheme (CPLS)
The Cranfield Postgraduate Loan Scheme (CPLS) is a funding programme providing affordable tuition fee and maintenance loans for full-time UK/EU students studying technology-based MSc courses.
Commonwealth Scholarships for Developing Countries
Students from developing countries who would not otherwise be able to study in the UK can apply for a Commonwealth Scholarship which includes tuition fees, travel and a monthly stipend for Master's study.
Future Finance Student Loans
Future Finance offers student loans of up to £40,000 that can cover living costs and tuition fees for all student at Cranfield University.
Your career
The industry-led education makes Cranfield graduates some of the most desirable all over the world for recruitment by both global primes to smaller innovative start-ups looking for the brightest talent.
Graduates from this course will be equipped with the advanced skills which could be applied to the security, defence, marine, environmental and aerospace industries. This approach offers you a wide range of career choices with job roles including:
Autonomous systems engineer
Machine learning engineer
Applied machine learning engineer
Data scientist
Research scientist
Big data engineer
Others decide to continue their education through PhD studies available within Cranfield University or elsewhere.
Entry Requirements
A first or second class UK Honours degree (or equivalent), in Aeronautics/ Aerospace Engineering, Mechanical Engineering, Electrical/ Electronic Engineering, Pure mathematics, Computer Science, Software Engineering, Mechatronic Engineering, Information Technology, or be applying as part of a recognised double-degree programme with their home EU institution. Applications from candidates with lesser qualifications but with considerable relevant work experience will be considered.
Applicants who do not fulfil the standard entry requirements can apply for the Pre-Masters programme, successful completion of which will qualify them for entry to this course for the second year of study.
English Language
If you are an international student you will need to provide evidence that you have achieved a satisfactory test result in an English qualification. Our minimum requirements are as follows:
IELTS Academic – 7
TOEFL – 100
Pearson PTE Academic – 68
Cambridge English Scale – 190
Cambridge English: Advanced – C
Cambridge English: Proficiency – C
In addition to these minimum scores, you are also expected to achieve a balanced score across all elements of the test. We reserve the right to reject any test score if any one element of the test score is too low.
We can only accept tests taken within two years of your registration date (with the exception of Cambridge English tests which have no expiry date).
Students requiring a Tier 4 (General) visa must ensure they can meet the English language requirements set out by UK Visas and Immigration (UKVI) and we recommend booking an IELTS for UKVI test.
Applicants who do not already meet the English language entry requirement for their chosen Cranfield course can apply to attend one of our Presessional English for Academic Purposes (EAP) courses. We offer Winter/Spring and Summer programmes each year to offer holders.
How to apply
Online application form. UK students are normally expected to attend an interview and financial support is best discussed at this time. Overseas and EU students may be interviewed by telephone.
Last updated Aug 2019
About the School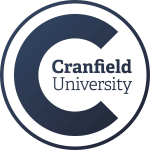 Cranfield's distinctive expertise is in our deep understanding of technology and management and how these work together to benefit the world.
Cranfield's distinctive expertise is in our deep understanding of technology and management and how these work together to benefit the world.
Read less