Master in Advanced Engineering Materials
Home ›
Master ›
Master in Advanced Engineering Materials
Program Description
Information for applicants
The study program Advanced Engineering Materials, taught in English, is a follow-up to the bachelor study program Materials Engineering. The study program is intended primarily for foreign students – self-payers. The study program focuses on a wide range of advanced engineering materials, their structure, and properties, in particular the relationship between material properties and their structure, the possibilities of further material processing and various methods of material properties testing. Workplaces that provide tuition in the study program have laboratories that stand out in comparison with first-class workplaces in developed countries. Students can participate in the solution of industrial problems already during their study. The study program offers an exceptionally good perspective from the point of view of the labor market.
Key facts
Faculty: Faculty of Materials Science and Technology
Type of study: Follow-up Master
Language of instruction: English
Code of the program: N0715A270005
Title of the program: Advanced Engineering Materials
Regular period of the study: 2 years
Cost: 4000 € per year
Coordinating department: Department of Material Engineering
Access to further studies: The graduates may continue in a Third cycle
Graduation requirements: 120 ECTS Credits, Final state examination, Diploma thesis
Mode of study: Full-time
Course structure diagram with ECTS credits:

1. year / Winter semester: 30 ECTS Credits
1. year / Summer semester: 30 ECTS Credits
2. year / Winter semester: 30 ECTS Credits
2. year / Summer semester: 30 ECTS Credits

Keywords: relations between materials structure and properties, advanced engineering materials, materials properties, materials structure, degradation mechanisms of materials
Graduate's employment
Graduates will find a wide range of jobs in engineering, metallurgical, automotive industry, in companies oriented to the production and/or processing of polymer materials, ceramics, etc. as highly qualified experts for solving a wide range of materials problems, e.g. as technologists, managers, etc. Graduates can also find employment in institutions dealing with research and development in the field of materials.
Profile
The primary objective of the study is to endue students with such knowledge and skills as to be able to analyze materials, their production technologies, utility properties, etc.; furthermore to carry out an advanced design of engineering materials for the given conditions of use; to design appropriate kinds of tests to evaluate the properties of materials and methods for evaluating structural characteristics, to interpret the tests competently and to be able to carry out certain kinds of tests themselves; to perform expertise in the field of materials engineering, etc.
Graduate's knowledge
The graduates of the study program:
Demonstrate knowledge of basic theoretical courses – e.g solid-state physics, phase transformations, physical metallurgy, fracture mechanics at a level making possible their application in other courses and in engineering practice.
Master detailed characteristics of advanced engineering materials including materials for special purposes; they understand in particularly detailed relations between their internal structure and properties in use; they also understand advanced concepts of increasing materials properties through changes in production technologies and material structure changes.
Are able to characterize both basic and advanced methods of materials properties testing, as well as sophisticated methods of structure phase analysis of materials. They are capable to choose appropriate testing methods to evaluate the properties and structure for different types of materials and different conditions of use.
They master advanced concepts of materials degradation processes and characteristics that determine the resistance of materials to these degradation processes.
They are aware of the limits of defined concepts, approaches, conditions of their use, or their limitations in practice.
Graduate's skills
Graduates are able independently and creatively:
To perform a comprehensive analysis of materials, their production technologies, utility properties, etc.; to analyze and evaluate existing technical solutions in the field of materials and also propose new solutions.
To perform advanced design (selection) of engineering materials for given conditions of use (mechanical loading, external environment, etc.).
To propose appropriate kinds of tests to evaluate properties of materials and methods for evaluation of structure characteristics, to interpret testing results competently and to carry out some kinds of tests by themselves.
To perform demanding expertise in the field of materials engineering.
To analyze the relevant information and on their basis to evaluate existing technological processes in the materials' production and processing, or to propose new technological procedures.
To use obtained knowledge for the theoretical and experimental research of materials, especially for research and development of new materials with increased utility properties and their introduction into production.
Graduate's general competence
The graduates dispose of general competencies to the extent that is defined by the National qualifications framework for tertiary education with an emphasis on communication, governing and organization skills. They are able to communicate at least in one foreign language.
General admission requirements: Master degree candidates
Criteria for admission
Bachelor degree (at least)
English-language ability – students, who are not native speakers may be asked to demonstrate their ability to study in English, e.g. by presenting the results of any language tests they have taken. English language ability document - minimum requirements: IELTS score 5,0; TOEFL internet-based score 62 (possibly other certificates at the same level)
Entrance examination (according to the Faculty Admission Procedure Rules and Conditions for Admission)
Application documents
e-Application form
Copies of graduation certificates (Diploma and Diploma Supplement or Transcript of Records)
Recognition document of graduation certificate - official document to say that the degree is recognized in the Czech Republic
Payment of Registration Fee 500 CZK per 1 study program, it is non-refundable
Valid visa and passport
Tuition fee
Tuition Fee is 4000 EUR per academic year, payable at the beginning of each academic year. It is non-refundable.
Last updated Jul 2020
About the School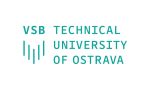 Founded in 1849, VSB - Technical University of Ostrava (VSB-TUO) is a Czech public university with a long tradition in high-quality engineering education and research. These traditional core values ha ... Read More
Founded in 1849, VSB - Technical University of Ostrava (VSB-TUO) is a Czech public university with a long tradition in high-quality engineering education and research. These traditional core values have been continually updated to reflect current state-of-the-art technologies and the ever-evolving needs of the industry. VSB-TUO has strong links to industry and thrives on applied research, in cooperation with companies and institutions worldwide, in finding innovative solutions to modern-day issues.
Read less