Master in Building Construction
Program Description
Branch Profile
Building Constructions is focused on the design and creation of a variety of civil engineering structures such as factory buildings, transportation construction, and many others. This program will equip you with the advanced knowledge and professional skills to succeed in the challenging, dynamic and highly in-demand industry of civil engineering.
The Faculty of Civil Engineering places a strong emphasis on helping you apply gained knowledge to real-world problems. Over 50% of all the lessons are taken either in laboratories or in practical-oriented classes. This will enable you to interface the gained theoretical knowledge with real-life examples from the building industry.
Students are highly encouraged to take part in the research activities of the Faculty laboratories, not only by their study projects but also by a number of opportunities in specialized and expert fields.
The IT and other laboratories are equipped with the latest, state-of-the-art software, programs and specialist facilities enabling you to keep up to date with all the changes in the field, with courses taught by leading academics and practitioners, who will prepare you to succeed in the challenges of the 21st century.
All gained knowledge in this program can be applied in structural subjects in the area of design, assessment, and application of concrete, masonry, steel and timber structures and bridges.
Prepare yourself as a leader in the dynamic construction industry: study Building Construction with us!
Key Learning Outcomes
KNOWLEDGE
Students of Building Constructions will develop and expand knowledge and understanding of structural mechanics and principles of structural design. Examples of the theoretical courses include theory of elasticity, numerical methods, and structural reliability concepts. Theoretical courses enable students to understand the possibilities, conditions, and limits of the used methods and principles that form the basis of daily practice in the design of structures.
SKILLS
The skills you gain in this program will enable you to resolve practical structural design problems. You will develop advanced skills in searching, sorting, and interpretation of information needed for structural design tasks with the use of basic research approaches (numerical modeling, experimental testing, data analysis).
GENERAL COMPETENCIES
This program will provide you with the expertise necessary for independent decision making (including cases when only partial data are available) as well as teamwork coordination including taking responsibility for decisions and results. You will be able to make strong, convincing arguments to both specialists and the wider public in the area of structural design. You will be encouraged to adopt the ability to draw conclusions from team-member opinions with the use of all obtained knowledge.
Occupational Profiles of Graduates
Graduates join the ranks of an industry growing rapidly worldwide, and can easily find a challenging job in a number of building companies specializing in the static design of buildings, special civil engineering structures, and transport constructions, becoming part of a team of experts.
Graduates gain the skill to resolve practical structural design problems such as searching, sorting, and interpretation of information needed for structural design tasks. They are ready to take the responsibility of independent decision making, improving and managing the physical environment.
Moreover, graduates of the program are well prepared to become researchers contributing to the state-of-the-art in the field of the Theory of Construction (see the Doctoral study program).
Admission Requirements
Admission is determined individually for each candidate as determined by the Dean, and review by experts to determine suitability, and may include an entrance examination, certification of previous study and other formal documents.
Graduation Requirement
90 ECTS Credits (30 ECTS credits per semester), Diploma thesis, Final state examination
Course Structure Diagram with ECTS Credits
List of all study courses and their detailed description is available here.
Last updated Jan 2018
About the School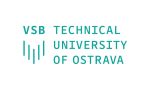 VSB-TUO is the top ranked university in Czech Republic, drawing on 160+ years of research and academic excellence to provide world class education to 19,000 students from six continents. according to ... Read More
VSB-TUO is the top ranked university in Czech Republic, drawing on 160+ years of research and academic excellence to provide world class education to 19,000 students from six continents. according to Times Higher Education Ranking
Read less