Master in Control and Information Systems
Home ›
Master ›
Master in Control and Information Systems
Program Description
Faculty of Electrical Engineering and Computer Science
Study Branch
Control and Information Systems
Branch Profile
The aim of the course is to cultivate engineers as specialists in the fields of automation, control systems, measurement, and sensors using cutting-edge laboratories and expert instruction. The priority of the Branch is to teach students to approach technical problem solving creatively, and to deal with assignments in the field of measurement and control engineering independently and systematically – i.e. to acquire all skills that are necessary for work as an engineer.
Key Learning Outcomes
Knowledge
The graduates have detailed knowledge in the technical areas they acquaint themselves with over the course of their studies. The students can focus on the following specializations:
Information Systems in Controls.
Automation and Information Systems in Industry.
Virtual Instrumentation.
Measurement and Control Technology in Medicine.
Skills
You will become an expert in an up-and-coming branch of engineering. We will teach you how to measure, evaluate and manage the world around you using a computer. Our cutting-edge laboratories are not only used for teaching but also for the students to deal with technical problems of both science and practice. The students will learn to present their achievements in practical, project-oriented instruction. Within the projects, they are encouraged to work as a team, which is what employers often require.
-General competencies:
The branch of Control and Information Systems is multidisciplinary and pervades a whole range of human activities. Our graduates find employment easily and are much sought after on the labor market. The students can continue their studies in Doctoral programmes. During the course of study, the students can participate in the projects drawn up for cooperating commercial firms. We will teach you to think up and implement a project and to sell the results of your work.
Occupational Profiles of Graduates
The graduates are primarily prepared to work in the sphere of control and information systems, particularly in the design and implementation of hardware and software for measurement and control equipment, in the planning, designing and preparation of software for control and information systems at companies engaged in the design and supply of electrical engineering and automation technology, and with the manufacturers of equipment complexes, machines, devices and transport equipment. The graduates can also find employment outside these industries, e.g. in the sphere of biomedicine or information technology.
Admission Requirements
Determined by Dean, may include entrance examination, specific courses taken during bachelor studies, other formal documents.
Graduation requirement
120 ECTS Credits, Final state examination, Diploma thesis.
Course Structure Diagram with ECTS Credits
30 ECTS credit per semester.
Last updated Jan 2018
About the School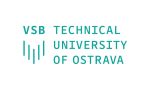 VSB-TUO is the top ranked university in Czech Republic, drawing on 160+ years of research and academic excellence to provide world class education to 19,000 students from six continents. according to ... Read More
VSB-TUO is the top ranked university in Czech Republic, drawing on 160+ years of research and academic excellence to provide world class education to 19,000 students from six continents. according to Times Higher Education Ranking
Read less