Master in High Performance Sport: Strength and Conditioning
Home ›
Master ›
Master in High Performance Sport: Strength and Conditioning
Program Description
Two high performance research centers
High rate of employment after graduation
Master recognized by NSCA-ERP
Spanish Language Courses
NSCA-CPT and NSCA-CSCS credentials
Includes:
NSCA certification book
Exam fee to obtain one of the NSCA certifications (CPT or CSCS)
First aid and CPR course
Testimonial
Pedro Emilio Alcaraz, Master in High Performance's director
Pedro Emilio Alcaraz, Master's in High Performance programs director, says that one of the most important goals is the combination of scientific and practical knowledge.
The students will be able to know all the areas of sports sciences. They will have the possibility to do interships with professional teams.
Student Profile
To be able to enter this postgraduate program, students must have:
Bachelor's Degree in Sport Sciences or equivalent
Background in Sport Sciences or equivalent
B1 level English
Why study this Master?
UCAM has two research centres in High Performance Sports: on campus and in La Manga Club, where students put into practice the content they learn in the Master's. These research centres assist 80 UCAM Olympic athletes, among them Mireia Belmonte (Olympic Swimming Medalist), Miguel Angel Lopez (athlete), Mario Mola (triathlete), as well as the UCAM Murcia Basketball Club (ACB) and UCAM Murcia Football Club (Second Division B) with their preparation, training and enhancement in their athletic performance.
The National Strength and Conditioning Association (NSCA) is the world-leading membership organization for thousands of elite strength coaches, personal trainers and dedicated researchers and educators.
Career Opportunities
Attributions
Students who successfully complete the Master's program in High-Performance Sport: Strength and Conditioning will be able to perform duties and tasks such as:
Apply statistical techniques needed to conduct a proper analysis in each of the research methodologies in the area of performance and conditioning
Identify aspects that characterize the qualitative and quantitative designs applied to research in sports science
Analyze the consistency and adequacy of the quality criteria used in the evaluation of sports performance and conditioning
Apply the physiological, biomechanical, behavioral and social principles to the research object
Identify the risks associated to the health of athletes and inadequate physical activities in the context of sports training and fitness
Design preventative and promotional programs for the practice of physical activity in contemporary society
Apply assessment techniques, monitoring and controlling quantitative and qualitative research of physical activity related to athletic performance and conditioning
Identify the various methods for assessing both performance and health in the field of performance and conditioning
Perform tests that measure strength, endurance, flexibility and balance in older people based on their medical history
Identify physiological and metabolic changes that occur with interventions in the area of sports performance and fitness
Manage scientific databases for literature search and review in order to master the specific work area of sports performance and conditioning
Develop scientific work based on features and structure of different types of scientific publication and presentation of results
Careers
With the acquired skills and knowledge obtained in the Master's program, students can be employed professionally in the following work areas:
Optimization, assessment and control training, physical fitness and performance in individual sports
Biomechanics applied to health, fitness and sports training
Training of physiological adaptations and performance evaluation
Performance analysis in team sports
Analysis of the game-play and teaching-learning assessment in team sports
Prescription of exercise programs
Physical activity and exercise, functional autonomy and quality of life for older adults, special populations and disabled individuals
Learning and motor control
Personal training
Physical preparation
Coordination and management programs in clubs and sports performance centers
Internship
UCAM´s Master in High-Performance Sports is one of the few graduate programs recognized in the world by NSCA (National Strength and Conditioning Association). This means that our program is a unique opportunity for students to become the most qualified individuals on the market when it comes to high-performance sports. Students have the ability to earn the NSCA-CPT or the NSCA-CSCS credentials, which ultimately opens future doors both professionally and financially for our graduates.
Last updated Nov 2020
About the School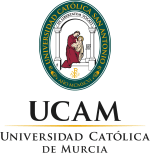 UCAM (Universidad Católica de Murcia) is a private university founded in 1996 with a clear mission: to train students with knowledge and skills to serve society, to contribute to the further expansion ... Read More
UCAM (Universidad Católica de Murcia) is a private university founded in 1996 with a clear mission: to train students with knowledge and skills to serve society, to contribute to the further expansion of human knowledge through research as an integral part of the development of mankind and to participate in the evangelical mission of the Catholic Church in the areas of education and culture.
Read less