Master in IT Management
Home ›
MA ›
Master in IT Management
Read more about this program on the school's website
Program Description
Due to COVID-19, all lectures at IUBH University of Applied Sciences will occur in a virtual classroom until further notice. We aim to ensure that the current special circumstances will not result in students being disadvantaged in their course of study.
Be a driving force in the global arena
Information is the most important asset for companies. But who decides which information is valuable? How do you get the most out of the information? And which technologies can be used effectively? Specialists in IT management answer these kinds of questions.
During your studies, you will work on the development and management of IT infrastructure, creating concepts for international project management and the implementation of IT services for internal stakeholders and customers. You also learn the basics of software engineering and deepen your knowledge of IT compliance and data protection requirements.
Facts & Figures
Degree:
Study model:
Duration:
Master of Arts (M.A.)
on Campus
2 semesters
Intakes:
Tuition
Admission
Bad Honnef: March, September
Berlin: April, October
from 6,290 EUR per semester
Bachelor's degree, placement test if necessary,
proof of English language skills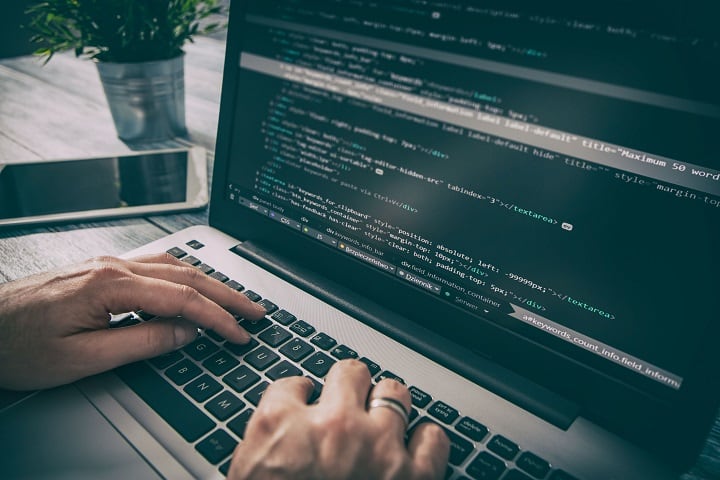 What you will learn from us
The IT Management Master's degree program prepares you optimally for a career at the interface between management and technology:
You gain insights into IT governance and information security concepts.
You learn about the art of deriving IT strategies from existing business processes.
You examine how key IT services are implemented across different people, departments, processes, and technologies.
You develop methods for the conceptual design of high-quality software.
And you receive training in the management of projects according to international standards.
Course of study at a glance
1st Semester
Strategic Aspects of the Service Industry
IT Project Management
IT Service Management
IT Governance and Compliance
IT Architecture Management
Software Engineering - Basics and Principles
2nd Semester
Master Thesis & Colloquium
How does the course of studies work?
For our two-semester Master's program, you need a Bachelor's degree with 240 ECTS. If you already have professional experience or take our TASC placement test, a Bachelor's degree with 210 ECTS may be sufficient.
Where you will be studying
You can pursue our International IT Management Master's degree at our German campus in Bad Honnef.
Career Possibilities
IT Project Manager
As an IT Project Manager, you are responsible for the management of IT projects and are always up-to-date on the latest developments. You can intervene if necessary on the basis of your specialist knowledge. You largely determine the project processes in the IT area and can create guidelines and policies that facilitate the further course of the project. You also take into account the needs of the company and create documentation during the project. Consultation with specialist departments and project managers is also part of your job.
Scrum Master
Agile work is becoming increasingly important. And Scrum is often used as a method for keeping track of a lot of projects. As a Scrum Master, you keep an eye on the big picture, moderate meetings such as Daily Scrums or 14-day review and planning meetings. You design retrospectives at the end of a sprint, where the team examines the processes again further optimizes them. In addition to having specialist Scrum know-how, Scrum Masters have to be active listeners with a lot of empathy, diplomacy, life experience, and organizational skills.
HR Specialist Tech Recruiting
While classic recruiters mainly handled the publication of job advertisements and management and pre-selection of applicants, Tech Recruiters today focus on actively finding and recruiting talent and looking ahead to the future. This includes networking at job fairs and creating talent pools, as well as formulating and placing job advertisements and pre-selecting applicants.
Hospitality Management | A brief explanation from IUBH Professor Legrand from IUBH on Vimeo.
Last updated Oct 2020
About the School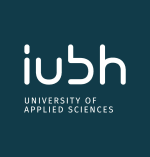 IUBH Campus Studies at IUBH University of Applied Sciences offers on-campus degree programs that have a strong international focus: all courses are taught in English, the curriculum is aligned to the ... Read More
IUBH Campus Studies at IUBH University of Applied Sciences offers on-campus degree programs that have a strong international focus: all courses are taught in English, the curriculum is aligned to the future needs of international companies. Professors and students from over 85 nations meet and work together on–campus.
Read less