Master in Mechatronic Systems
Program Description
Branch Profile
The aim of the study is to prepare graduates for research and development work, and design of mechatronic systems with applications in the various kinds of production and applied technologies. The graduate profile includes methods for the integrated design of mechatronic systems which are composed of the mechanical and electronic subsystems, including actuators, sensors and control systems. Graduates are trained in computer-aided modelling and computer simulation and design of control algorithms.
Key Learning Outcomes
KNOWLEDGE
Graduates will have gained knowledge important for the design of mechatronic systems.
SKILLS
Graduates are able to analyse the dynamic properties of complex structured systems and use mathematical/physical modelling and simulation of dynamic systems.
GENERAL COMPETENCIES
The background from electrical, mechanical and control engineering allows graduates to work with complex structured systems and to consider the interaction of different dynamic subsystems in the design phase of the new mechatronic system, using the suitable control to achieve the required behaviour of the final system.
Occupational Profiles of Graduates
The multidisciplinary education is a great advantage for the work in different areas of engineering.
Admission Requirements
Determined by Dean, may include entrance examination, other formal documents.
Graduation Requirement
120 ECTS Credits, Final state examination, Diploma thesis
Course Structure Diagram with ECTS Credits
List of courses is available at the detailed branch description page 30 ECTS credit per semester.
Last updated Jan 2018
About the School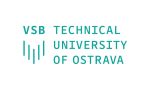 VSB-TUO is the top ranked university in Czech Republic, drawing on 160+ years of research and academic excellence to provide world class education to 19,000 students from six continents. according to ... Read More
VSB-TUO is the top ranked university in Czech Republic, drawing on 160+ years of research and academic excellence to provide world class education to 19,000 students from six continents. according to Times Higher Education Ranking
Read less