Master in Sociology of Organizations and Public Administration
Home ›
Master ›
Master in Sociology of Organizations and Public Administration
Program Description
The current economic trends in Latvia and Europe highlight the necessity of highly qualified specialists and researchers in economics, management and sociological research who can work in innovative enterprises and institutions. The master's program "Sociology of Organizations and Public Administration" is offered by the Faculty of Economics and Social Development.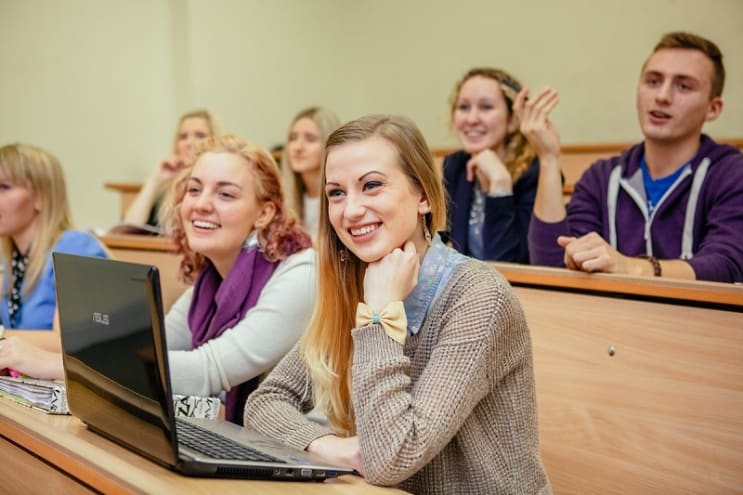 Academic profile
The program aims to educate highly qualified specialists for managerial posts in organizations of public and private sectors as well as for research institutions. The study program ensures the student-centered approach to the study process which allows students to develop their theoretical and empirical knowledge, skills and competence for the in-depth analysis of the contemporary social processes, organizational performance and issues of public administration.
The program covers two academic years. In the 1st semester, students extend their knowledge and skills in sociological theory, research methodology and techniques, organizational behavior, and public administration. Study courses of the 2nd semester specifically focus on organizational studies, the public, and nongovernmental sector, social welfare, research of the quality of life, rural studies, and development programs. During the research practice in the 3rd semester students are offered to visit organizations of the public sector and are required to demonstrate their practical skills in one of the organizations; a few compulsory and elective courses are also delivered such as Project Management, Policy Analysis, Human Development, Time Management, and Innovations and Creativity. In the 4th semester, the program is completed with the elaboration and defense of a Master's thesis.
Admission Requirements
Bachelor's degree or equivalent qualification in social sciences or humanities. Applicants with Bachelor's degree or professional Bachelor's degree in other specialties are expected to have basic knowledge of social theory and research methodology.
English requirements: IELTS score 6.0, TOEFL score 547, TOEFL-iBT score 76.
Career prospects and further studies
The graduates work and have successful careers in a wide variety of areas, such as teaching, research, politics, public administration, municipalities, social and health services, the media, personnel management, NGO and trade unions, insurance companies, police and Probation Service. A number of graduates have pursued their careers also in scientific and research institutions. The graduates are eligible to continue studies in the respective doctoral programs in Latvia or abroad.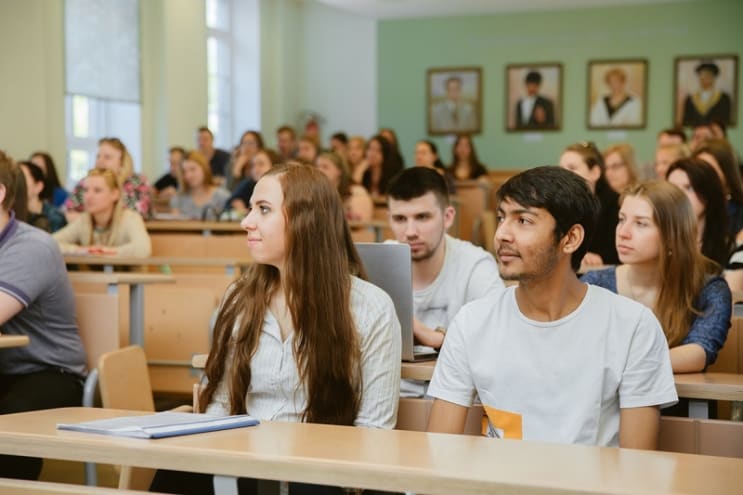 Why study Sociology of Organisations and Public Administration at the Latvia University of Agriculture?
You will develop a deeper and multidisciplinary understanding of the management of organizations and people in the public, private and nongovernmental sectors as well as how to improve their performance.
You will acquire knowledge and practical skills in (1) researching social structures and issues, organizational behavior and performance, (2) developing proposals and solutions, and (3) their practical implementation.
You will be equipped with knowledge and skills on contemporary trends in social life, public policies, and organizations, which form a strong foundation for your future career in any field or job highly related to social responsibility.
We offer you an interactive study process: organized field trips, opportunities for e-learning, problem-solving seminars and discussions, guest lectures, and research practice.
We ensure the student-centered approach to the study process and focus on your needs and interests in every study course.
Study plan
Compulsory courses (60 ECTS)
The Principles of Scientific Research
Sociological Theory
Social Research Methods
Organizational Behaviour
Public Administration
Social Welfare
Organizational Studies
Public and Nongovernmental Sector
Development Programmes
Rural Studies
Processing of Sociological Information
Research of the Quality of Life
Policy Analysis
Human Development
Compulsory elective courses (18 ECTS)
Philosophy of Science
Applications of Mathematical Methods
Sociology in Latvia
Project Management
European Union Funds
Time Management
Innovation and Creativity
Theories of Postmodernism
Risk Management Process
Practice (12 ECTS)
Study of Organizations [research practice]
Master thesis (30 ECTS)
Total: 120 ECTS
Last updated Sep 2019
About the School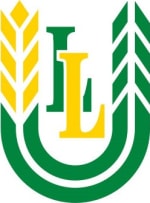 We are one of the largest HEI in Latvia that aims to promote intellectual potential, encourage young people to acquire higher academic and professional education, develop research and contribute to th ... Read More
We are one of the largest HEI in Latvia that aims to promote intellectual potential, encourage young people to acquire higher academic and professional education, develop research and contribute to the cultural development. LLU is multi-profiled and provides studies and research in Bio-sciences, Engineering-sciences and Social-sciences.
Read less