Master in Sustainable Car Design
Program Description
The Course
The course aims at elaborating the future of sports cars design through the analysis of current design trends and through philosophical thinking about the profound changes that the "car product" is undergoing.
The availability of new and innovative energy sources, from solar to hydrogen, will not only create new machines but also a radical shift in the transportation paradigm. Aesthetics and use of sports cars will go through a complete rethinking and a new vision is required.
The objective of this course is to create a new design vernacular for future sports cars through a semiotic analysis of the significance of sport and its relation with the human being. At the Ferrari and Lamborghini Museums, it will be possible to examine in depth the significance of sports cars in the very context where they were first created.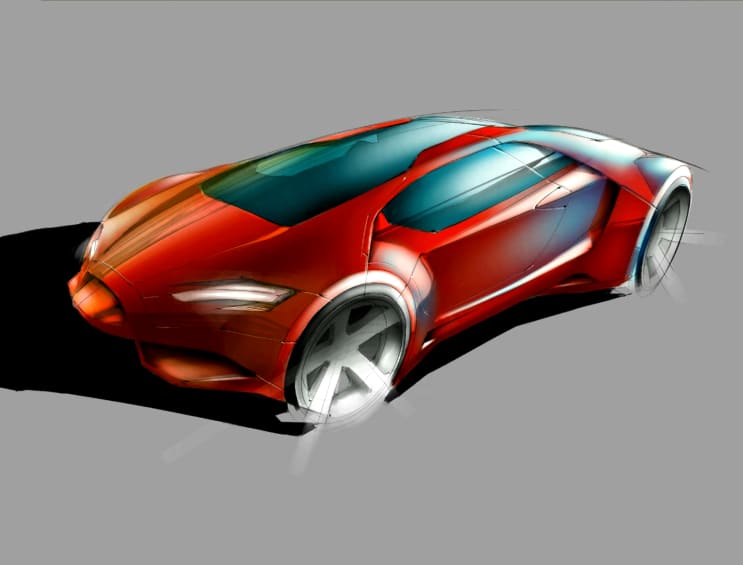 Study objectives
Multidisciplinary approach and Design thinking:
Students learn to adapt knowledge, skills and new approaches to reach collaborative solutions based on ecological, economical and socio-cultural sustainability.
Students learn to apply creative problem-solving methods and tools in facilitating dialogs, defining problems, generating ideas and obtaining solutions.
Content of the studies
The Creative Sustainability program comprises classroom lessons, group assignments workshops, practical projects, and a thesis. Courses deepen the basis for professional skills in sustainable product design. Courses and projects are carried out within topics of interest for partner organizations that can be local or international car manufacturers, energy providers, city planners or other associations or public organizations.
The Master consists of 60 ECTS composed of compulsory studies in the Department of Design, compulsory Creative Sustainability design studies and optional studies. The pedagogical approach is based on integrating teaching and research, problem-based learning, and a strong connection to practical outcomes.
Course List for Master Studies 2020


Block One: Design Full Immersion Studies (Motor Valley Museums)
Design Full Immersion Studies @ Ferrari Museum
Design Full Immersion Studies @ Lamborghini Museum
Design Full Immersion Studies @ Ducati Museum
Design Full Immersion Studies @ Pagani Museum
Design Full Immersion Studies @ Maserati Museum
Block Two: Semiotic Studies (Maranello Village Classroom)
Semiotic studies 1: Introduction to Semiotics
Semiotic studies 2: The Power of Myth
Semiotic studies 3: Semiotics of Sustainability
Semiotic studies 4: Semiotics of Transport Design
Semiotics of Lamborghini design: tradition and modernity
Semiotics of Ducati design: from Centaur to Unicorn
Semiotics of Ferrari design: the Sign of Power
Block Three: Strategic Design (Maranello Village Classroom)
History of Design
Aesthetic Studies
Cultural Anthropology
Strategic Design Studies: Coherence between product and Brand design Block Four: Sustainable Design (Maranello Village Classroom)
Sustainable Design
Philosophy of Sustainability
Epistemology of Forms: Origin and meanings
Artistic identity through an analysis of forms
Block Five: Professional Transportation Design Studies (Maranello Village Classroom)
Vehicle engineering studies
Symbiosis between vehicles and city
Professional Car Design Studies: Ferrari designer Janmejay Desay Masterclass
Block Six: Historical Perspectives on Sports and City (Universita Europea di Roma Classroom)
Dynamism: epistemology of forms throughout history (Universita Europea di Roma Classroom)
History of Beauty: meaning and artistic expressions throughout history (Universita Europea di Roma Classroom)
History of Cities: Early models, Evolution, and Sustainability (Universita Europea di Roma Classroom)
Last updated Sep 2019
About the School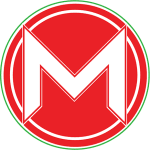 Maranello Design Academy is a Certified Graduate School specialized in design studies. The courses are certified by Universita' Europea di Roma. www.maranello.academy https://www.universitaeuropeadiro ... Read More
Maranello Design Academy is a Certified Graduate School specialized in design studies. The courses are certified by Universita' Europea di Roma. www.maranello.academy https://www.universitaeuropeadiroma.it
Read less