Master of Business Administration in International Hospitality (MBA)
Home ›
Master ›
Master of Business Administration in International Hospitality (MBA)
Program Description
The MBA Programme of Hotelschool The Hague educates the next generation of hospitality-minded leaders and focuses on Innovation, Strategic Business Development, Change Management and Leadership. You learn to combine Business Brains with a Hospitality Heart, in all corners of the Service Industry!

The programme, based in Amsterdam, starts in September each year and runs for 13 months full-time. In this time you will enhance your knowledge and leadership competencies, providing you with the tools and perspectives necessary to forge your own strategy and implementation scenarios for your future career.


On completion of the programme, Hotelschool The Hague will award you the diploma and degree title
'Master of Business Administration in International Hospitality Management'
.
This
highly international
programme is open to graduates with a
hospitality-related
or
economics/business management
Bachelor's degree
.
Programme Structure
Small classes with a maximum of 25 students guarantee personal contact with the faculty and interactive, stimulating discussions. The MBA in International Hospitality creates and sustains an action-oriented learning environment of creative, analytical and conceptual thinking where men and women from different origins learn together.

The programme is divided into 5 blocks, each of 10 weeks. Each block addresses a number of courses which are based on inspirational, professional assignments and are supported by guest lectures, field trips, and workshops. A study trip abroad also forms part of the programme. A Master's thesis is the final project of this programme and takes the form of a Private Consultancy Project for a real-life client.


Your Hospitality Career
A Hotelschool The Hague's MBA degree opens doors to strategic and corporate positions in fields like business development, consultancy, hospitality management, facility management, marketing, brand management, entrepreneurship and many more!

We have placed hospitality and concept innovation at the center of this MBA curriculum. Why? Because hospitality is becoming one of the leading differentiators in many industries.

The whole Service industry requires a new breed of leaders: our MBA students are people who combine business acumen and hospitality principles: They can build bridges, develop new business models, and find creative solutions in a fast-changing world where creating memorable hospitality experiences is essential to every service provider. Both in- and outside the hospitality industry.

Graduates remain connected to the power of the Hotelschool The Hague brand: an outstanding reputation for hospitality and business excellence, respected by many different industries all over the world.


Your Profile
You hold a Bachelor's degree in Business or Hospitality Management or a related field. It is also possible you hold a Master's degree. You want to broaden your horizon and you have a genuine ambition to contribute to hospitality innovation in the wider context of the service industry.

You are open-minded, ambitious, creative and always searching for new challenges, all of which will help you to become a future hospitality innovator.

You also like to be around, interact with and learn from ambitious students from different international, experiential and cultural backgrounds.


How to Apply
Beginning October 1st every year, prospective candidates have to successfully pass a selection procedure in order to be accepted to the MBA programme.

You must request a Personal Consult via our webpage, so that your profile may be analyzed by our dedicated Admissions team.

After the initial screening, if a match is discovered, you will be invited to fill out our application form online.
Based on the application form and supporting documentation, a personal interview will be scheduled with the selected candidates prior to the Admissions Board's final decision.

Applications will be processed continuously and interviews are conducted throughout the year. Once all seats are filled, Admissions for that year will close, so first come, first served.
Deadlines:
EEA/EU Nationals: August 15 every year
Non-EEA/EU Nationals: July 15 every year
Last updated Oct 2018
About the School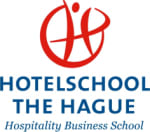 We are proud of the fact that Hotelschool The Hague is one of the last independent single sector Universities of Applied Sciences in The Netherlands. Hotelschool The Hague was founded and funded in 19 ... Read More
We are proud of the fact that Hotelschool The Hague is one of the last independent single sector Universities of Applied Sciences in The Netherlands. Hotelschool The Hague was founded and funded in 1929 by the hospitality industry to create a central place where industry partners could gain and share new insight, skills and knowledge. Since its foundation, the Hotelschool has become an international school specialised in hospitality management offering a 4-year Bachelor's degree in Hotel and Hospitality Management. This degree course is also available as the accelerated International Fast Track programme.
Read less