Master of Science in Business Engineering - Finance
Home ›
MSc ›
Master of Science in Business Engineering - Finance
Read more about this program on the school's website
Program Description
Course content
A business engineer has a thorough knowledge of the discipline of business administration and technology, i.e. technological products and processes. In this respect, a business engineer may act as a mediator between a technical and business economic position to conduct data analysis, modeling, and decision-making. He/she is trained to develop and implement business solutions starting from a model to a business process.He/she is trained to develop and implement solutions for business problems. He/she models the real business situation in an (abstract) presentation, takes relevant decisions based on the model and translates these decisions into business processes.
The Master of Science in Business Engineering is a program in business administration that focuses on (data-driven) management science, business processes, and technology. These three disciplines are educated throughout the two-year master program in different manners through theoretical lectures, practical case studies, and business games as well as guest speakers and company projects. The master's program teaches these disciplines both in a theoretical and a practice-oriented way.
The specific content of the study that links business analytics and business processes with technology helps to translate processes into business models and organizational structures into information systems. Business transactions within a single company and between companies in a supply chain, that include processes and the logistical flow of products, services and/or information, are studied thoroughly by data analysis techniques, conceptual or mathematical modeling techniques and techniques of decision making. These tools support the efficient organization of resources in companies towards its common goals and objectives.

Course structure
The link between management science, business processes, and technology returns throughout the master's program. In this perspective, attention is spent on the management of an organization, its resources, and its business processes by means of courses like Strategic Management, Human Resource Management, Business Process Management, etc. The technology component in the course is further widened by the topics of Technology for the Circular Economy and System Dynamics and the link between these technology courses and business management is further treated in the courses in Financing High Tech Entrepreneurial Companies, Technology Entrepreneurship, Innovation Management, and Enterprise Architecture. Different management science principles are discussed and maintained throughout these courses including mathematical modeling, statistics and numerical algorithms to improve an organization's ability to enact rational and meaningful management decisions.
The discipline Finance analyses the financial decisions of enterprises, as well as of investment managers who decide to invest in shares or derived financial instruments. The quantitative background of business engineers enables them to draw up complex financial models, for example with regard to risk management in enterprises, the planning of financial requirements, optimal investment portfolios, etc.
All students in the master's program have the opportunity to do an (international) internship. This internship can be added to the curriculum as an elective course.
1st year
2nd year

General courses

Strategic Management (6 credits)
Technology for the Circular Economy (5 credits)
Human Resources Management (5 credits)
System Dynamics (5 credits)
Business-to-Business Marketing (6 credits)
Managing Service Organisations (4 credits)
Enterprise Architecture (4 credits)
Innovation Management (3 credits)
Business Process Management (4 credits)
Financing High Tech Entrepreneurial Companies (4 credits)
Technology Entrepreneurship (4 credits)

31 credits
19 credits

Courses related to the main subject

Investment Analysis (6 credits)
Business Valuation (4 credits)
Management Accounting (4 credits)
Financial Risk Management (6 credits)
Management of Financial Institutions (6 credits)

Elective courses related to the main subject:

Financial Modelling (6 credits)
Advanced Investment Analysis (6 credits)
Economics of Financial Markets (6 credits)
Topics in Advanced Corporate Finance (4 credits)
Corporate Finance Research Project (4 credits)
Advanced Asset Allocation (4 credits)

24 credits
10 credits obligatory courses



14 credits elective courses

16 credits
Elective courses
6 credits
Master's dissertation
Choose a topic
24 credits
Total
61 credits
59 credits

Career perspectives
With a degree in Business Engineering, you can follow different career paths. With their strong foundation in business economics, their broad knowledge of new technologies and their strong focus on quantitative analytics in production, services, logistics, marketing and finance, business engineers understand better than anyone else how to improve the efficiency in the various parts of a company's logistics chain.
Their job deals with managing production processes and services, with analytical and quantitative tasks to improve its overall efficiency. As a bridge-builder between economists and engineers, they are able to optimize the decision-making process at various levels of the company, ranging from operational decisions on the work floor to strategic decisions at the top level of the company. As an economic agent, they are familiar with the company processes in order to perform cost price calculations, but as an engineer, they also have a much wider overview on the company's logistics processes and their potential for improvements. With their essential knowledge of the latest technologies and their strong background in business analytics, business engineers rely on state-of-the-art ICT concepts to optimize the business processes. This essential skill is embedded in almost every course of Business Engineering curriculum and will be key to today's modern international business strategy. Some examples of jobs in which Business Engineering graduates start: production manager, logistics director, production planning expert, business consultant, business analyst, process engineer, research & development manager, and customer relationship manager.
Students who are not sure about where to grow their career to can attend the VEK Career Day. This Career Day is the biggest job fair in Belgium which is organized by and for economic students. It presents a wide amount of companies from numerous industries. On this day you get the chance to ask all your questions to the recruiters of the attending companies.

Admission
Diploma requirements
Candidates should have an academic bachelor's degree.
The Business Engineering program consists of 5 learning trajectories: 1. economics and business economics trajectory, 2. quantitative trajectory, 3. methodological trajectory, 4. technical and technological trajectory and 5. trajectory operations and information management. The candidates' academic background should contain the following components within each learning trajectory:
Economics and business economics trajectory eg microeconomics, macroeconomics, accounting, marketing, finance;
Quantitative trajectory eg mathematics, calculus, algebra;
Methodological trajectory eg statistics, econometrics, research methdology;
Technical and technological trajectory eg electrical and electronics engineering, material science, mechanical and civil engineering;
Trajectory operations and information management eg production technology, business information systems.
Language requirements
English at level B2 is required upon enrolment.
GMAT/GRE
A GMAT and/or GRE score should be included in your application file. Candidates who submit an application file without a GMAT or GRE score have significantly less chance of being admitted.
How to apply
In order to apply, you have to start up the online application procedure.
After completing the online application, you will be required to submit an application package (paper package) before the deadline.
Application deadline
EEA citizens: before June 1st, 2020
Non-EEA citizens: before March 1st, 2020
Tuition fees
EEA citizens: €938,80

Non-EEA citizens: €5624,80
Last updated Aug 2019
About the School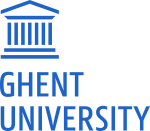 The current faculty of Economics and Business Administration was established on 1 October 1998. Economic education at Ghent University, however, has a much longer history.
The current faculty of Economics and Business Administration was established on 1 October 1998. Economic education at Ghent University, however, has a much longer history.
Read less