Program Description
Gain the necessary skills to tackle the complex world of corporate financial management in an interconnected global economy with Hult's one-year Masters in Finance, a highly in-demand STEM degree.
Masters in Finance at Hult
Learn both the language of business and the tactical financial skills needed to make an impact in corporate finance and international accounting with a Masters in Finance. With our Masters in Finance program, you will learn to make smart financial management decisions that maximize company value, limit risk, and optimize financial performance.
As a STEM qualification, this degree makes you eligible for a three-year working visa (OPT) in the U.S. after graduation. Non-U.S. residents who receive a Masters in Finance currently qualify for up to three years OPT (Optional Practical Training) in the U.S. after their studies. All graduate students receive one year OPT; Masters in Finance students can then qualify for a further two years if they are working in a degree-related job and their employer submits for the extension.
Program overview
For:
Graduates with a minimum of one year's work experience OR a bachelors degree in a business-related subject
Home campus options:
Rotation campus options:
Boston, San Francisco, London, Dubai, Shanghai, New York
Length of program:
Potential careers:
Financial Analyst
Financial Manager
Financial Reporter
Derivatives Analyst
Credit Risk Analyst
Payroll Specialist
Trader
Plan your next career move with our Career Mapper, a new first-of-its-kind career exploration tool, that analyzes millions of job postings worldwide to tell you what your target role involves, the salary you can expect, and the skills you need to get it.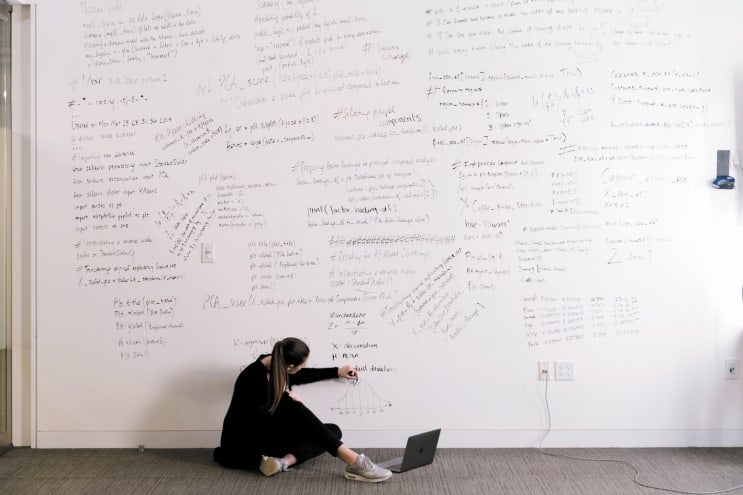 Curriculum
Our practical curriculum has been designed in collaboration with leading CFOs to equip you with both the technical and leadership skills to thrive in an international corporate environment. You'll study ways to fund investments, free up capital, and decrease costs in a variety of contexts and, by understanding the nuts and bolts of the business and what drives the numbers, learn how to advise on which activities drive profitable growth.
Being a successful member of a finance team in a multinational corporation requires more than a mastery of numbers. You need to go beyond business to understand the opportunity and the risk technology presents to the sector and to society. You need to be able to work in cross-cultural teams and lead in unstable global markets.
Methodology
At Hult, you'll go beyond business to learn about the world, the future, and yourself through a practical approach that is embedded in the student experience and the curriculum.
Immersed in diversity
Join classmates of more than 145 nationalities, speaking more than 120 languages as you learn about the world and how to work across cultures.
Learn by doing
Put theory into practice and gain firsthand experience throughout your degree by working in diverse teams to solve real-world problems.
Lead with confidence
Develop deep self-awareness through self-assessments and skills diagnostics, and continually improve through practice, coaching, and peer feedback.
Shape the future
Learn to thrive in a time of constant change, understand the technologies driving it and how you can harness their power to shape the future.
Courses and electives
Your core program will equip you with the foundations necessary to tackle complex corporate financial management as you learn about the world, the future, and yourself. Choose from a wide range of exciting electives in the summer, which you can take at your home campus or at a rotation campus for further international experience.
Immersion
Core Program
Capstone Experience
Summer

Introduction to Financial Management
Leadership I
Corporate Finance & Valuation
Modelling & Analytics
Investments
Global Financial Markets
Financial Reporting & Analysis
Behavioural Finance
Fintech
Portfolio Management

September
September - April
April
May - July
*Course titles and sequencing are subject to change.
Dual Degree program
Further specialize your expertise when you earn a one-year Masters in International Finance and a second masters degree in as little as 18 months of accelerated study. Graduate with two masters degrees and stand out even further in today's highly competitive global marketplace.
For your second master's degree choose from any of the following at our U.S. campuses:
Masters in International Marketing (Offered in Boston)
Masters in Business Analytics (Offered in San Francisco)
Masters in Disruptive Innovation (Offered in San Francisco)
Global campus locations
Study at multiple campuses in one year and gain a truly global perspective. Start your program in Boston then takes your electives at any of Hult's six global campuses. You'll study alongside students from over 145 nationalities and graduate with a global network in place.
Entry Requirements
Minimum of one year's work experience OR Bachelors degree in a business-related discipline.
GMAT or GRE.
Proof of proficiency in English if applicable (i.e. TOEFL/IELTS).
Apply online now, and one of our Enrollment Advisors will be in touch to support you through the process.
Last updated Sep 2020
About the School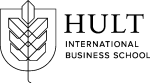 At Hult, we believe a business school should give you so much more than a degree. Our students graduate with a global network in place, the practical skills to make an impact from day one, a future mi ... Read More
At Hult, we believe a business school should give you so much more than a degree. Our students graduate with a global network in place, the practical skills to make an impact from day one, a future mindset needed to thrive in a time of change, and lifelong learning opportunities so that they can stay on the cutting edge long past graduation.
Read less