Program Description
One-Year Master in Creative Design
The One-year Master in Creative Design allows the students to experiment with the practice of their profession as creative product designers.

SID graduates in Creative Design are able to design, develop and communicate their projects of product design, with extended skills into visual, packaging and web design. They also have a global vision of the market and a wealth of professional experience gained by designing directly for companies.

The class group turns into a real professional studio in which the students, assisted by instructors, develop different projects on themes assigned by client companies with their needs related to the current industrial world.
Target
The One-Year Master is reserved to students who have at least two years of specific training in other public or private institutes, graduates or soon-to-be graduates in architecture, engineering or design and those who have had specific, professional experience as designers. Places are limited.

The students who regularly and successfully attended the Two-Year Course in Creative Design are directly admitted to the Master, as it is the third year of their Study Plan.
Didactics
Each student, in collaboration with colleagues and coordinated by an instructor, expresses his/her professional skills as if he/she were in a real professional design studio within an atmosphere that fosters dialogue and the exchange of experiences, developing individual projects and their necessary related files for the final presentation.

The activity is performed by applying research, creative and design methods of Scuola Italiana Design.
Each student presents their own projects directly to the managers of the companies. This type of direct contact helps students foster a positive experience with the types of professional figures they will encounter in future job interviews.

The Master's year consists in 3 ten-week-long trimesters. For each trimester, every student will develop projects on themes assigned by 2 companies. At the end of the Master each student, coordinated by four different instructors, will have carried out projects for 6 different companies.

Every project must be completed within 10 weeks – a deliberately short period in order to accustom the student to the speed of development and on-time delivery of projects. These values, together with skills in designing, are defining characteristics of the type of highly professional expert that the market demands nowadays.

Up to now, projects have been developed for more than 180 small, medium and large companies, such as: Alfa Romeo, Aprilia, Arneg, Benetton, Chicco-Artsana, DèLonghi, Diesel, Electrolux, Ferrero, Fiat, Fischer, Franke, Geox, Hausbrandt, Invicta-Diadora, La Palma, Lagostina, Leitner, Magis, Mondo, Nice, Nordica, Poltrona Frau, Safilo, Salvagnini, Solari, Valigeria Roncato, Vimar, Whirlpool, Zignago Vetro.
Degrees and Professional Certificate
At the end of the Master and upon the successful completion of the final exam, students receive:


a Diploma in Creative Design from Scuola Italiana Design
the Attestato di Qualifica Professionale ("Certificate of Professional Qualification") in Creative Design which is granted by the Region of Veneto.
Career opportunities
Scuola Italiana Design graduates are specialized in product design; however, the skills they acquire enable them to work in the fields of graphics and web design due to a solid, mature cultural and professional background.

They can be hired in design offices of companies, professional design studios, or become freelance creative designers.
Class location and language
Classes are held at the campus of Scuola Italiana Design, Corso Stati Uniti 14/bis, Z.I. Sud – Padova.
Italian is the official language.
Admission requirements
Admission to the Master's course is dependent upon the presentation of a CV, a personal portfolio and, if necessary, the positive outcome of an interview with the Management to verify one's preparation.
Last updated Jan 2018
About the School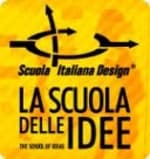 Scuola Italiana Design (SID) was set up in 1991 in Padua as a school of industrial design and it has since dedicated itself to the aesthetic and technical-functional study and design of objects in sma ... Read More
Scuola Italiana Design (SID) was set up in 1991 in Padua as a school of industrial design and it has since dedicated itself to the aesthetic and technical-functional study and design of objects in small, medium and large-scale production.Its inception was heavily solicited by the Chamber of Commerce of Padua in order to respond to the rising request by local companies for specialized professionals in product innovation.
Read less