Professional Master in Football Business
Home ›
Master ›
Professional Master in Football Business
Read more about this program on the institution's website
Program Description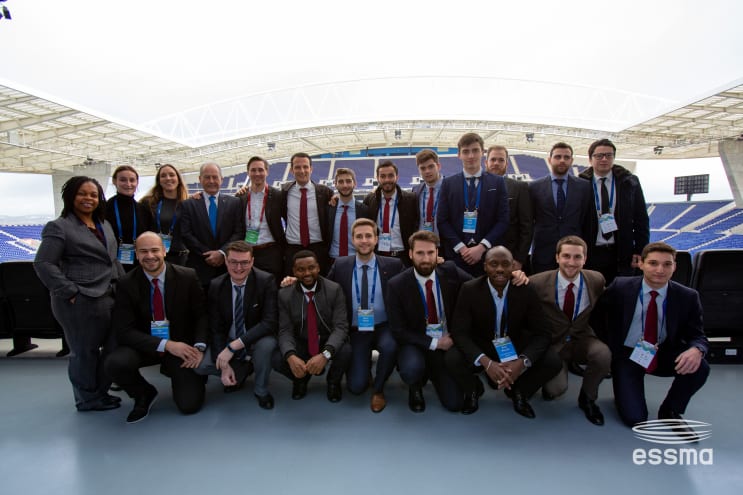 As the business of football becomes ever more professional, the need for executives with the right knowledge and skillset becomes ever greater. Therefore, The Football Business Academy sat down with industry experts and created a unique and comprehensive program that will prepare students for success in the dynamic, global future of the football industry. The FBA offers a Professional Master in Football Business which is the first of its kind; it's a hybrid program that takes all the advantages of online and physical courses and combining them into one unique program. This program steps away from traditional course structures and educational models to create a more innovative and complete curriculum that caters to the needs and realities of the football industry as well as 21st-century students.
Concept
The FBA concept focuses on three pillars: Knowledge, Network, and Experience.
Throughout the four modules of the 12-month program, Candidates will be engaged through online courses, guest lectures, active participation at business events, a provided internship in football clubs, associations, or football-related companies, on-site courses in Lisbon and workshops, insightful Field Trips across top European clubs, stadiums, football-related institutions, and a Student Business Project which consists of working on a consulting mission for a football club/league or other FBA Partner.
Having the combination of these different elements and in a structured way is essential in order to understand the intricacies of such a dynamic and fast-paced industry, and The FBA care about making sure its Candidates can easily find a job after their graduation while being fully capable to add real value and help transform it.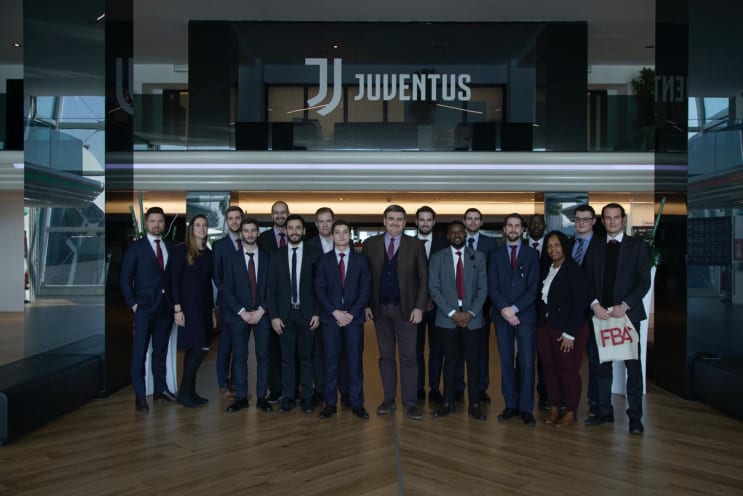 A World-Class Faculty
The program's academic strength is drawn from the FBA's international faculty of highly experienced industry professionals, who have a passion for teaching.
The FBA Candidates are inspired and mentored by the likes of Alfonso Roberes (former Head of International Sponsorship at Real Madrid), Nicole Allison (former General Manager at Tottenham Hotspur Ladies FC), Markus Breglec (Chief Marketing Officer at AS Monaco), Paul Mace (Former COO & Communications Director, Leicester City FC), Isitan Gün (Chairman at Fortuna Sittard), and many others, giving Candidates the ability to develop an unparalleled understanding of the global football industry, work on real practical cases, and expand their network even further.
Guaranteed internships
The FBA is proud to offer top-level internships in some of the most prestigious football clubs, governing bodies, or football-related companies.
Paris Saint-Germain, Bayern Munich, Borussia Dortmund, CAF, SL Benfica, Girona FC, Soccerex, the European Club Association (ECA), the European Stadium & Safety Management Association (ESSMA), and the World Anti-Doping Agency (WADA) are examples of organizations The FBA is really proud to work with.
Partners
In this day and age, it is exceedingly important to gain professional experience and create a network of industry contacts while studying, as more often than not these two factors will shape an alumni's career development. Most programs do not insist (enough) on these aspects which is why graduates encounter difficulties starting their career in football.
In this regard, The FBA's strength lies in our partnerships with partners such as Soccerex, Galatasaray, Olympique Lyonnais, ESSMA, SL Benfica, Girona FC, SD Eibar, the Ukrainian Premier League, and many others. Those industry heavyweights give FBA Candidates exclusive access to a treasure of specialized knowledge, invaluable networking opportunities, and skills, as well as attractive internship opportunities.
Since all of this happens during the FBA program, Candidates will be more prepared than any to successfully (re-)launch their career in the football industry.
An international line up of Candidates and Alumni
As the football industry is getting more and more global, it is important for The FBA Candidates to prepare themselves in such an environment.
The Football Business Academy puts efforts into selecting Candidates that come from different backgrounds in order to gather a variety of cultures and perspectives, which will help them to succeed in any international business environment.
Currently, The FBA Alumni/Candidates represent 40 nationalities coming from 5 continents, whereas our Professors and Guest Lecturers hail from 24 different countries spread across the globe.
Professional Outcomes after graduation
The main purpose of The Football Business Academy is to offer its Candidates all the necessary tools to succeed in the football industry.
Alumni are currently working for companies such as Paris Saint-Germain, Galatasaray, Puma, adidas, SL Benfica, or world-class football agencies such as Avid Sports & Entertainment (representing players such as Aaron Ramsey) and Entourage Sports & Entertainment (working with players such as Roberto Carlos, Lionel Messi or Sadio Mané).
For you?
The FBA seeks to attract those diamonds in the rough that, through their personality, attitude, and moral values, will develop into shining leaders capable of handling the challenges and opportunities which the football industry presents them with.
The FBA encourages any talented individual who has a bachelor's degree (or equivalent), a decent level of English, and a strong interest in football business to apply to its course.
Benefits
Guaranteed internship in a football club, association, or football-related company
World-class faculty: continuous contact with industry professionals
International-focused and independent structure
Business events powered by Soccerex, the global leader in football business events
Privilege of studying in Nova School of Business & Economics, one of the most beautiful and innovative campuses of Europe for 2 months just outside Lisbon
Insightful Field trips around Europe to visit key stakeholders and some of the best managed football clubs
Continuous education and networking: Free lifetime access to courses, community platform, and career platform
Last updated Sep 2020
About the School

Created for people who want to break into the football industry, our university offers a professional Master's in Football Business which provides all the necessary tools to succeed in this passionate ... Read More
Created for people who want to break into the football industry, our university offers a professional Master's in Football Business which provides all the necessary tools to succeed in this passionate and dynamic industry. Business tools needed to break into the Football industry: knowledge, experience, and network.
Read less