Master in
Master of Arts in in Political Science
American University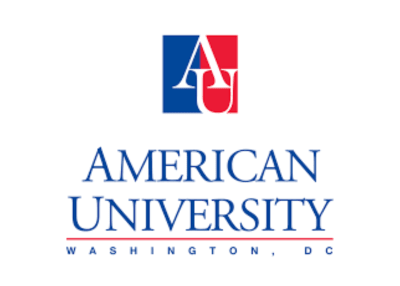 Key Information
---
Campus location
Washington, USA
Tuition fees
USD 1,922 / per credit
Application deadline
Request info
Earliest start date
08 Jan 2024
Introduction
Washington, DC is Your Classroom
The MA in Political Science at AU's School of Public Affairs prepares you to compete and lead in the political arena—on Capitol Hill, in political campaigns, and in non-profits, think tanks, or consulting firms. You'll build your expertise in campaign management, public affairs advocacy, and analysis of the political process.
The Art & Science of Politics & Policy
This degree equips you with the kind of critical thinking skills imperative to dissecting systems of government and analyzing political activity and behavior. Our students learn the art of policymaking along with the theory and practice of politics within different political systems. Our dedicated faculty help you explore the interaction between domestic and foreign policy and problems relating to urban and rural development in emerging nations, as well as democratization and political change. What's more, you'll have opportunities to research how the American political system influences public policy and political behavior.
Tailor the Program to Your Interest
Through our core curriculum, our students examine critical questions at the core of political science, apply political science theories to real-world problems, and become fluent in empirical research design, evaluation, and quantitative methods. The three concentrations of American, Comparative, and Applied Politics allow you to focus your studies on your area of interest. Concentrations are an ideal way to build upon areas of expertise and showcase that expertise on your resume, online portfolios, LinkedIn, and other social media profiles.
Excel in the Political Arena
Our rich academic curriculum and unparalleled ability to connect students with experts are enhanced by our location in the heart of the nation's capital. With Washington as your classroom, you'll be able to gain experience on Capitol Hill, in the executive branch, and on K Street. Our students experience politics as both a science and a professional practice. If you want to gain the skills and knowledge today to become one of the leading political practitioners of tomorrow, the MA in Political Science at the School of Public Affairs is the place for you.
Curriculum
The MA in Political Science requires 33 credit hours of approved graduate work for students entering the program with a bachelor's degree. At least 18 of these credit hours must be in 600-level courses. A minimum grade point average of 3.0 in all coursework is required to remain in good standing and to earn the degree. Full-time status is considered to be nine credit hours per semester. Students are expected to complete the degree within two years.
The program requires one three-hour written comprehensive examination in your selected concentration area. You must complete two research courses, as well as concentration courses prior to taking the examination.
Concentrations
American Politics
This concentration includes courses covering the American presidency, executive branch, and legislative process, as well as political theory. Students can choose from a variety of seminars with topics ranging from public opinion and political behavior to elections, political parties, and interest groups.
Comparative Politics
This concentration considers political institutions and practices from a comparative perspective. Courses have focused on democratization past, present, and future; social and political movements, ethnicity, and nationalism; and political violence, among other topics.
Note: SPA does not admit students in International Relations. Students interested in International Relations specifically should consider applying to American University's School of International Service.
Applied Politics
This concentration explores American public policy, public affairs, and advocacy. Courses examine a broad range of topics, from the art and craft of lobbying to women and political leadership to the strategies, themes, and messaging of campaign management.