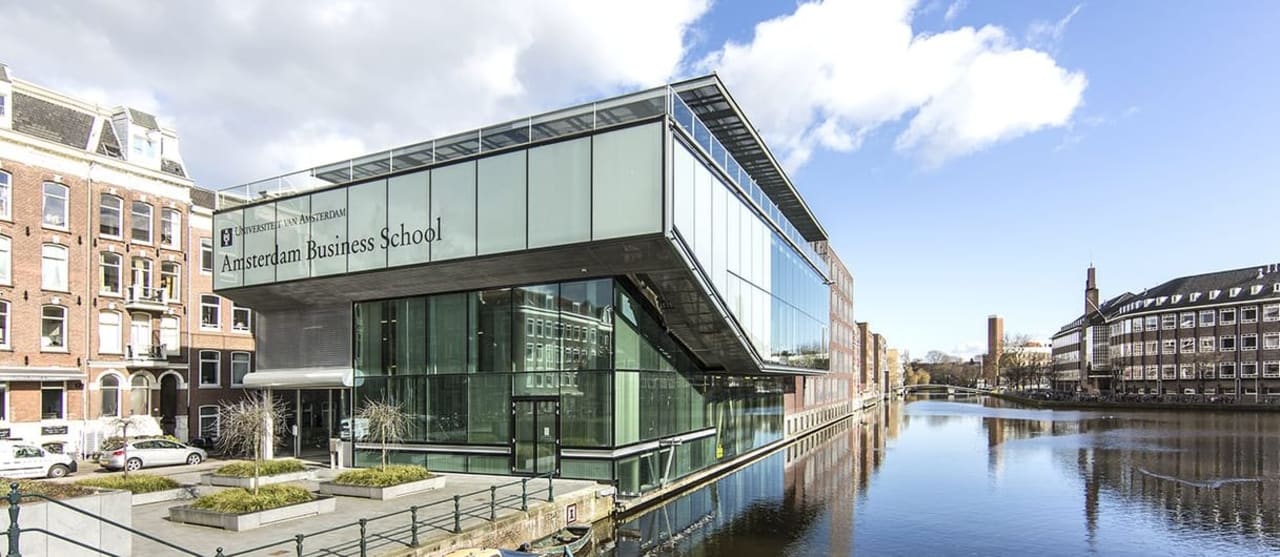 MSc in
Executive MSc in International Finance (MIF)
Amsterdam Business School - University of Amsterdam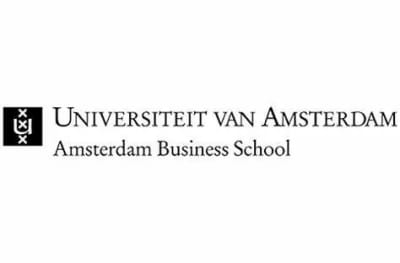 Key Information
---
Campus location
Amsterdam, Netherlands
Tuition fees
EUR 31,000 / per course
Application deadline
Request info
Earliest start date
Sep 2023
Introduction
Looking for a solid foundation in international banking and finance? The Executive MSc in International Finance (MIF) offers you the skill set to excel in your international career as a finance professional. The 1- or 2-year programme combines traditional finance with innovative developments, such as fintech, blockchain and behavioural finance. You decide what field of finance you want to focus on, by choosing our General track or our Finance and Technology track. Both tracks can be followed part-time or full-time.
Scholarships and Funding
Early Bird Discount
Candidates that apply early can get an extra discount on their tuition fee. Candidates that apply on/before 1 December, will receive a €4,000 discount. Candidates that apply between 2 December and 1 April, will receive a €2,000 discount.
UvA Alumni discount
All UvA alumni applying for the MIF programme are eligible for a 10% discount on their tuition fee.
Early Payment discount
If you pay your full tuition fee at once and before the deadline of 30 April, you'll receive a 5% discount on your tuition fee.
GMAT discounts
Candidates that need to take the GMAT test can be eligible for a discount based on high GMAT test scores. Please contact us to learn more.
Funding
Lifelong learning credit (Levenlanglerenkrediet)
A loan for tuition fees from the Dutch government for local and foreign professionals living and working in the Netherlands.
Prodigy Finance
For the MIF you have the opportunity to apply for a student loan from Prodigy Finance.
Other things to note:
Scholarships and waivers: Check if you're eligible for a scholarship or waiver. .
Living costs, visa and housing: Moving to a new city and starting a new study is an exciting experience. To help you with the transition, we have various services and support facilities concerning living costs, visas and housing.
Curriculum
Become a leader in finance
The Executive MSc in International Finance gives you the skills you need to thrive in global finance. This, in addition to our practice-based teaching and over 20 years' experience, makes our MIF programme the best foundation for becoming a leader in finance.
You will:
increase your knowledge about the newest developments in the industry;
gain insight into key areas of finance based on the latest research;
develop your leadership and management skills;
get international awareness and enhanced skills by working in diverse teams;
master the theory and understand the practices of machine learning;
expand and perfect your soft skills to become a transformative leader;
understand the benefits of big data and use them in finance;
get to know the relevant tools and learn how to utilise them.
Programme structure
The academic year starts in the last week of August and ends around mid-June. All courses are conducted in English and take place on weekday evenings – Monday to Thursday. The year is divided into 2 semesters; each semester consists of 2 main blocks. For each of these blocks, you take six weeks of classes, followed by 1 study week and 1 exam week. To finish the programme, you complete a master thesis project and possibly an internship. In January, you go on a 1-week international study trip.
Rankings
World-class ranking and accreditation
Earning your MSc at Amsterdam Business School means studying at one of the best business schools in the world:
We belong to the 1% of business schools worldwide with Triple Crown accreditation.
Our Executive MSc in International Finance ranks #3 among the world's best post-experience masters in finance in the most recent Financial Times ranking (2021).
We are part of the University of Amsterdam, one of the top Dutch universities ranked in the global top-100 of QS Rankings.
Career Opportunities
From enrolment to completion of your programme, our career office helps you gain insights into the Dutch job market. You receive support determining your strategy for the next step in your career. Join workshops and events on career development and professional skills. Meet companies and campus recruiters and get connected to our global alumni network.
1-on-1 coaching and personal development
Your Career Service Manager will help you define and plan your career path. You start with a comprehensive intake and continue with one-on-one coaching sessions during the academic year. The coaching sessions are based on your needs and the area of improvement. Together you develop a personal and professional development plan to achieve your career goals. The Career Service Manager will actively assist you in your job search by presenting different internship or job opportunities. You will work on various career-related tasks, such as identifying your strengths and weaknesses, CV and cover letter writing and job interview preparation.
Career workshops
You can attend several career workshops in which external trainers, recruiters and hiring managers discuss a range of topics, including:
Professional networking, presentation and communication skills
Personal branding
Effective networking with social media
Speed interview training
Employment contract and negotiations
How to make a career switch
Time management and smart reading
Stress management
Career events
You have the opportunity to attend all sorts of interesting career events throughout the academic year. Whether at the Amsterdam Business School or at companies, these events are prime opportunities for you to network, learn more about a company's corporate culture and meet its employees and hiring managers. We have organised career events with several companies, including Shell, Uber, Stryker, Microsoft, Avanade, Tesla, Booking.com and ING.