MSc in
Master of Science in Chemical Science
Ariel University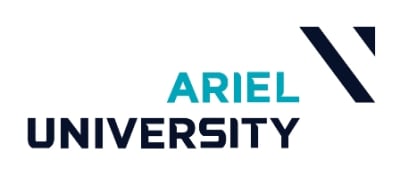 Key Information
---
Campus location
Ari'el, Israel
Tuition fees
USD 5,030 / per year *
Application deadline
15 Aug 2024
Earliest start date
27 Oct 2024
* attached to CPI - international students; USD 3,847 attached to CPI - Israeli citizens
Introduction
Are you interested in:
Understanding the physical universe, we live in?
The study of how atoms, ions and molecules shape the world we live in?
The science that joins together physics, biology, medicine, pharmacology, energy and environmental sciences?
Providing solutions to life-threatening problems in health, materials, and energy usage?
The Department of Chemical Sciences invites you to join our advanced degrees program, learn, investigate, and fulfil your academic potential. Our program of study will broaden your understanding of modern Inorganic, physical, theoretical, organic, bioorganic, and medicinal chemistry through learning and rewarding experiences in our department.
The program in Chemical Sciences allows specialization in diverse fields of research. During their studies, candidates are exposed to diverse working methods and advanced technologies.
The program accepts post-bachelor applicants with degrees in related disciplines where the focus has been on chemistry or a relevant field. Students with prior graduate work may be able to transfer course credits.
The program track in Chemistry allows for specialization in diverse fields of study:
Physical Chemistry
Nanochemistry
Energy
Computational and Theoretical
Organic
Medicinal
Inorganic
and much, much more…
Program Highlights:
Dedicated Academic staff
State-of-the-art laboratories
Publications in leading journals
Participation in internationals conferences
Curriculum
Master's studies include two years of research work under the supervision of a faculty member from the department and concluded by a written thesis. Theoretical studies include mandatory and elective courses (26 credits). The general curriculum for a Master's degree in Chemical Sciences includes the following courses:
Research work, thesis
Mandatory courses
Elective courses
Research seminar
Weekly Department seminar
Mandatory courses
Every student is required to successfully complete 4 mandatory courses:
Physical and analytic methods in Chemistry and Biology A – Spectral methods
Physical and analytic methods in Chemistry and Biology B – Separation methods
Physical and analytic methods in Chemistry and Biology C – Determination of spatial structure
Physical and analytic methods in Chemistry and Biology D – Biological analyses
Physical and analytic methods in Chemistry and Biology E – Biological analyses
Research seminar
Elective courses
Students are required to complete 16 credit points from advanced elective courses:
Computational Chemistry
Homogeneous catalysis
Advanced Medicinal Chemistry
Selected Chapters in Modern Electrochemistry
Medicinal Chemistry of Anti-Cancer Drugs
Fluorescent microscopy
Molecular Design and Experimental Approach to non-Lewis Molecules
The use of antibodies in medicine
Organic Luminophores
Advanced chemical kinetics
Modern Organic Chemistry
Research Methods in NMR Spectroscopy
Selected Chapters in Inorganic Chemistry
Total Synthesis of Natural Products
Radical Processes – Radiation Chemistry
Chemical Sensors
Introduction to nanotechnology
Career Opportunities
Chemists holding a second degree are employed in a large range of industrial areas in the private sector, in research labs, at universities, and for the government. If you're interested in inventing new materials, developing life-saving drugs, analyzing the chemicals in a local water supply, or investigating alternative energy sources, among other things, a second degree in chemistry from our department will improve your appeal to employers and provide more pathways to advance your career. Success in your MSc degree in chemistry can lead you to a wide range of career opportunities spanning from academia to industry.