About BU
Located in the beautiful Eastern Townships region of the province of Quebec, Bishop's is a unique English-language university in a bilingual environment (English/French) that offers its students an undergraduate university experience like no other.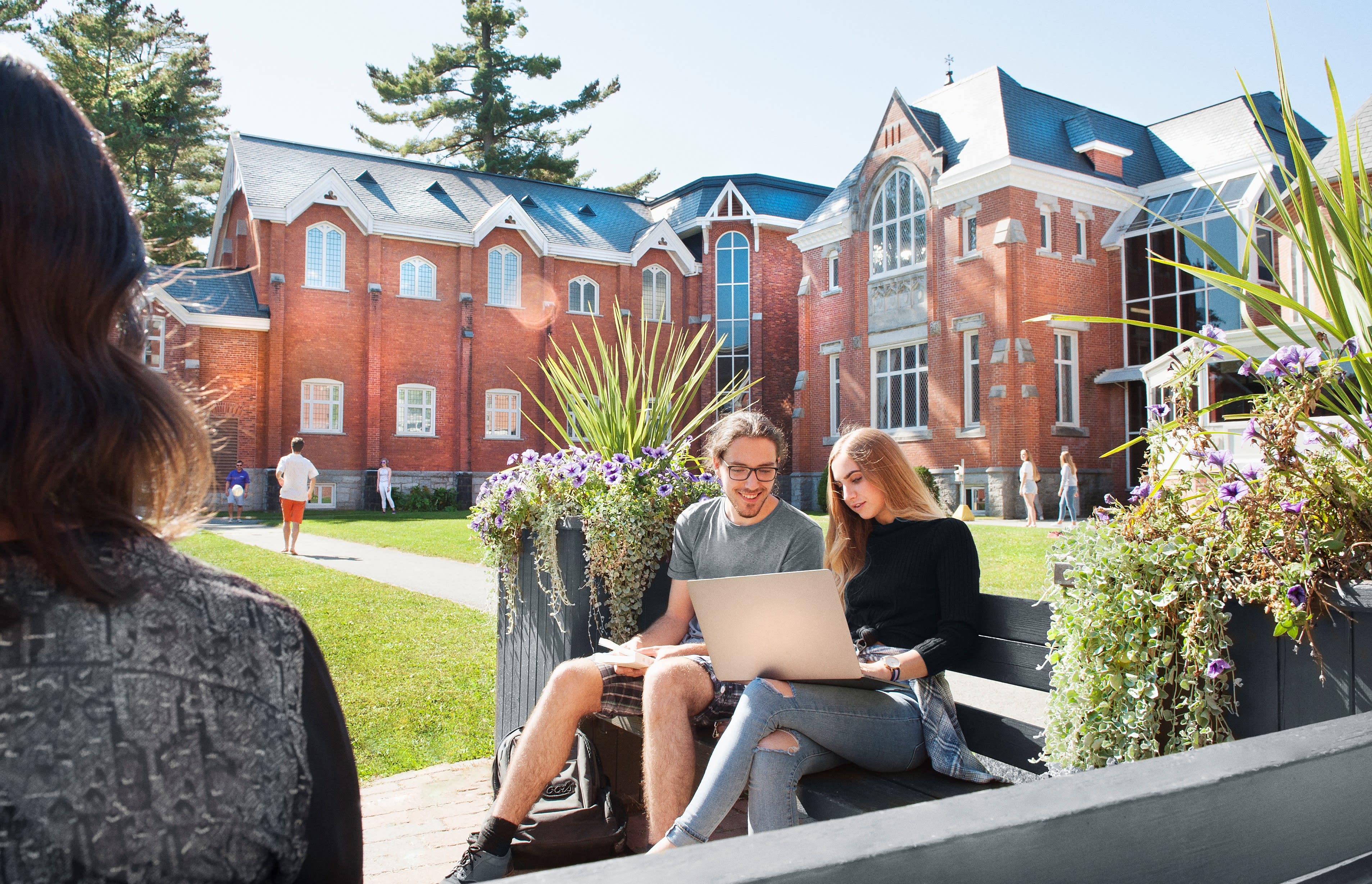 The BU difference
Bishop's boasts some of the smallest class sizes in the country, and passionate, supportive professors who truly care about the success of their students. The result is that BU students receive personalized attention and valuable support throughout their studies.
Bishop's connects its students to an array of outstanding learning opportunities, including internships and exceptional training experiences. These opportunities enable students to strengthen their skills and obtain valuable professional experience, all while working to complete their studies.
Bishop's creates a unique social environment for its students, one that fosters personal growth and development. This caring and supportive atmosphere nurtures students and helps transform them into confident and skilled leaders who are ready to make a difference in this world.
These elements, when combined, form the essence and the soul of the Bishop's community.
BU at a glance
Location Bishop's is located in the bilingual community of Lennoxville, a borough of the city of Sherbrooke, Quebec, located about 1.5 hours southeast of Montreal, or 4 hours northwest of Boston. The Eastern Townships region is known for offering a safe and welcoming atmosphere, exceptional outdoor recreational opportunities, and a great quality of life.
Campus Founded in 1843, Bishop's University's 550-acre campus features 25 buildings, including seven residences, two libraries, two theatres, outstanding classrooms, laboratories, historic chapel, music recital hall, athletic facilities (a sports and recreation centre that includes three gyms, an indoor pool and an 800-seat arena). A duck pond and wildlife refuge, an outdoor pool, FIS certified crosscountry ski course and a golf course are also found on the campus.
Faculty Bishop's University boasts some of Canada's best university professors. Our 120 full-time faculty members are involved in extensive research and publishing endeavours. However, they have chosen to work at Bishop's because they love teaching and working with undergraduate students. We put great emphasis on personal contact between students and professors and favour small classes and frequent seminars, laboratories and tutorials.
Alumni Bishop's alumni groups are among the most cohesive and supportive in Canada. Our alumni branches are scattered around the world, and host events throughout the year for graduates and friends of the University.
Academic profile Bishop's is an English-language undergraduate university that offers a selection of more than 100 programs in 7 degree areas across 5 schools and divisions:
Division of Humanities
Division of Natural Sciences and Mathematics
Division of Social Sciences
The Williams School of Business
The School of Education
Class sizes Average size of:
1st-year and 2nd-year classes: 36
3rd-year and 4th-year classes: 13
Interesting facts
There are students enrolled from every Canadian province and territory, 30 states, and from 69 countries worldwide.
27% of our students are international.
The average entering high school student in 2017 had an 82.6% average.
Over 84% of our students are active in clubs, or varsity or intramural sports.
97% of our students live within walking distance of campus.
70% of our first-year students live in our on-campus residences.
Did you know? Over 19,000 individuals around the world proudly claim Bishop's University as their alma mater. Go Bishop's!