MSc in
MSc in Economics and Business Administration - Marketing, Social Media, and Digitalization
University of Southern Denmark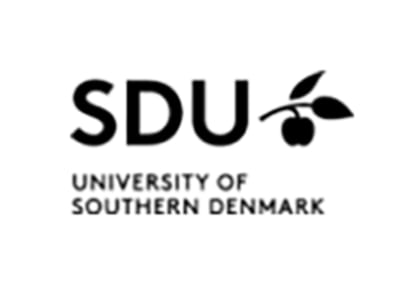 Key Information
---
Campus location
Esbjerg, Denmark
Application deadline
01 Mar 2024
Earliest start date
01 Sep 2024
* free for full degree students from the Nordic countries or from the EU/EEA countries and Switzerland; 4,250 EUR per semester for students with a non-EU/EEA-citizenship or non-Swiss-citizenship
Introduction
Organizations and industries in the future tremendously demand managers who understand how social media and digitalization can be used as a strategic instrument for increasing firm value to ensure competitive advantage. This program exactly gives you the demanded know-how that enables you to become such a leading manager in organizations and thus provides excellent job opportunities.
Do you want to create the future marketing of brands in diverse industries? This program offered at Campus Esbjerg gives you the demanded competencies that enable you to become such a leading marketing manager with a focus on social media and digitalization.
The MSc in Economics and Business Administration profile in Marketing, Social Media, and Digitalization offers amongst other courses in social media networks and marketing communication, digital business and marketing, consumer behavior, project management, and competitive strategy. In addition, you get methodological skills in qualitative as well as in quantitative research and you can choose between several electives offered especially for this program such as brand management and marketing strategy as well as electives from other master studies offered at Campus Esbjerg.

The combination of courses in advanced management and marketing, social media, and digitalization qualifies you to manage the development of competences and continuous learning that are necessary survival skills for brands and organizations in an intensified competitive environment.

Through a combination of project work, group work, and lectures you will understand how to manage the various aspects of marketing, social media, and digitalization in organizations. The program focuses on developing intensive know-how skills, i.e. the ability to perform detailed and comprehensive analyses and derive managerial valuable solutions.

The profile runs in eight quarters over two years. Each quarter contains two courses. You will have up to 8 lectures per week. The number of students in the courses allows intensive interaction with the professor, who is lecturing, as well as discussions among the students. This enlarges the size of the active business vocabulary which you can later use in discussing issues related to these fields as a part of your job.

The courses on the profile are taught in English. You can, however, take exams including your master thesis in Danish, provided the teacher is Danish-speaking.
Curriculum
Program structure
The Master of Science in Economics and Business Administration requires two years of full-time study, each year consisting of four quarters. The profile in Marketing, Social Media, and Digitalization consists of 60 ECTS compulsory courses of 7.5 ECTS each, 30 ECTS that are electives, and a thesis work corresponding to 30 ECTS.

The 8 compulsory courses are offered in the first four quarters. The electives are typically placed in the fifth and sixth quarters. Electives can be taken at Campus Esbjerg or abroad or take form as an internship. The thesis is to be written during the seventh and eighth quarters.
Electives – for example
Brand Management
Marketing Strategy
Corporate Social Responsibility
Entertainment Markets and Business
Risk Management
Green Business
Internship
Program Outcome
Learning outcomes
All MSc profiles in Economics and Business Administration at the University of Southern Denmark share the same general competences. Each profile has a focus area in which the candidate will get specific knowledge, skills, and competences. Below, you can read about the general competences and the specific area of focus for the profile in Marketing, Social Media, and Digitalization offered at Campus Esbjerg.
General competences for MSc in Economics and Business Administration
Knowledge and understanding
The master program Economics and Business Administration supplies knowledge which, within the focus area of the profile, is based on the highest international research within a field of study. The graduate is able to understand and, on a scientific basis, reflect on the knowledge of the field/fields of study and be able to identify scientific issues of relevance.
Skills
The graduate can, in a qualified manner, select and apply scientific methods and theories for collection and analysis of quantitative and qualitative data for description and complex analysis of internal and external conditions of the firm as well as theoretical issues related to these areas.
The graduate can set up new models of analysis and solutions for problems based on the performed analyses. The graduate can communicate his/her knowledge and discuss professional and scientific issues with colleagues, management, and the surrounding society.
Competences
An MSc in Economics and Business Administration can, within the area of the profile, manage work and development situations that are complex, unpredictable and require new models for solutions. The graduate can independently initiate and implement professional and interdisciplinary cooperation and take on professional responsibility.

The graduate can independently take responsibility for their own professional development and specialization.

An MSc in Economics and Business Administration allows graduates to work at solving specialist tasks within the functional areas of organizations with the public and private sectors.
Specific competencies for the profile in Marketing, Social Media, and Digitalization
The focus area of the profile is how firms can improve their market performance by analyzing and digitalizing their business and the marketing of their organization and existing products with a special emphasis on social media as a major communication channel. Graduates with this profile have therefore specialized knowledge within the following subjects: social media networks and marketing communication, consumer behaviour, and digitalization of business and marketing, and strategy, and competition. Further, the graduate has knowledge about and skills in using methods to support the improvement of market performance and development of market opportunities: research methodology of the social sciences and qualitative methods, project management, strategy and competition, and quantitative market research methods. Finally, the master has gained competencies in defining and establishing his own learning through independent work with seminar projects and the master thesis.
Career Opportunities
Career opportunities
Masters of Science graduates in Economics and Business Administration work within practically all administrative areas in organizations as for example marketing and sales management, human resource management, project management, or innovation management. MScs from the University of Southern Denmark is in general able to find relevant, attractive, and well-paid jobs after they graduate.

There is of course a relationship between the job that graduates get and the courses which they have taken on the profile they have studied. Many of the MScs are employed in specialist functions while others, especially as they gain experience, are taking on jobs that include not only management but also leadership.
Examples of job titles within the specific field of Marketing, Social Media, and Digitalization are:
Social media specialist and/or coordinator
Brand community manager
Digital strategist
Brand manager
Market researcher
Examples of job profiles in general are:
Marketing coordinator
Project manager
Personal assistant for CEO
Management consultant
Area sales manager
Entrepreneur/business developer
Product developer
University researcher/Professor