MSc in
Master in applied computer science
Vrije Universiteit Brussel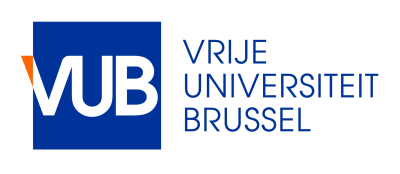 Key Information
---
Campus location
Brussels, Belgium
Tuition fees
EUR 1,092 / per year *
Application deadline
Request info
Earliest start date
18 Sep 2023
* EEA nationals; 2950 EUR.Non-EEA national
Introduction
The Master of Applied Sciences and Engineering: Applied Computer Science is designed for students who have already completed an academic bachelor's or master's degree in a field of exact sciences or engineering, with little or outdated computer science-related content. It develops computer science skills that will complement the primary field of expertise of the student.
Adaptable to your background and field of interest
Since Computer Science has become a diffuse area, we decided to organize this program in a way that it can be adapted to the background and the field of interest of the student. Students start with a number of courses (depending on their background) summarizing the basic concepts in order to gain enough knowledge to be able to take elective courses and to make a master thesis in their field of interest. All this happens in an academic environment where research is done on all topics with great interaction among the researchers and the large involvement of the students.
Curriculum
The first year of the program focuses on developing fundamental computer science skills. Elective courses in the second year allow the student to specialize in domains, such as big data analytics, artificial intelligence, bioinformatics, machine learning, internet-of-things systems, biomedical engineering, embedded software, or remote sensing, as well as many other possibilities. Practical sessions, a master thesis, and, optionally, an internship are also included in the study program.
ECTS (European Credit Transfer System): 1 credit represents 25-30 hours of study activity.
Overview of the Study Plan
The standard track in the Master of Science in Applied Sciences and Engineering: Applied Computer Science (120 ECTS) consists of 4 modules:
1. Compulsory Core Courses (61 ECTS)
2. 21 ECTS from the module 'Smart Cities', the module 'Digital Health' or the module 'Environmental Informatics'
3. 14 ECTS of elective courses from one or a combination of the following modules
Recommended elective courses (3-14 ECTS)
Option Entrepreneurship (0-12 ECTS)
Option Internship (0-6 ECTS)
4. Master Thesis Applied Computer Science (24 ECTS)
Each of the modules should be successfully completed to obtain the master's degree. The student should respect the specified registration requirements. The Curriculum Board strongly suggests the student follow the standard learning track. Only this model track can guarantee a time schedule without overlaps of the compulsory course units. The Curriculum Board also strongly recommends starting with the introductory courses and following the advanced and specialized courses.
Modules
Smart Cities
Digital Health
Environmental Informatics
Business Intelligence
Program Outcome
Sense of responsibility, handling pressure, functioning on an individual basis as well as in a team.
Intellectual mobility and curiosity, following up on the evolutions of the discipline and familiarizing oneself with them, an attitude of lifelong learning.
Being able to look up and consult the literature in English, evaluate new techniques and technologies qualitatively, and apply them in a flexible manner.
Being able to look up, evaluate and select scientific literature, and apply it in a flexible manner.
Communicating information, ideas, problems, and solutions to an audience of peers as well as to professionals from other disciplines.
Reporting in Dutch and in English, and presenting using modern media.
Being able to contribute to a team in setting up research projects and writing proposals for projects.
Writing scientific publications, i.e. being able to communicate ideas, problems, and solutions to an audience of specialists.
Our master's program has been designed for students with a solid, fundamental academic background in computer science (such as a bachelor's in computer science, or equivalent). It will provide you with a deeper knowledge and understanding of computer science in general, as well as of the state of the art in one of four specializations:
Artificial Intelligence
Data Management and Analytics
The Multimedia
The Software Languages and Software Engineering
Career Opportunities
You will be equipped with exactly those skills that are paramount to a successful career in a high-end industry or academia: a sharp, inquisitive mind dedicated to pushing the boundaries of knowledge and human accomplishment.
You can even become part of one of the highly professional research teams at VUB with a societal and economic impact. Here you will be able to implement an active policy in technology and knowledge transfer, patenting, spin-off creation, industrial networking, and innovation.