Read more on the school's website
EURECOM - A leading Graduate School and Research center in the field of Digital Science
EURECOM is a Graduate school and Research Centre in Digital Science located in the Sophia Antipolis technology park (French Riviera), a major European place for telecommunications activities. It was founded in 1991 in a consortium form [GIE] that allowed EURECOM to build a large network of renowned academic and industrial partners. EURECOM research teams are made up of international experts, recruited at the highest level, whose work is regularly honored and has earned international recognition.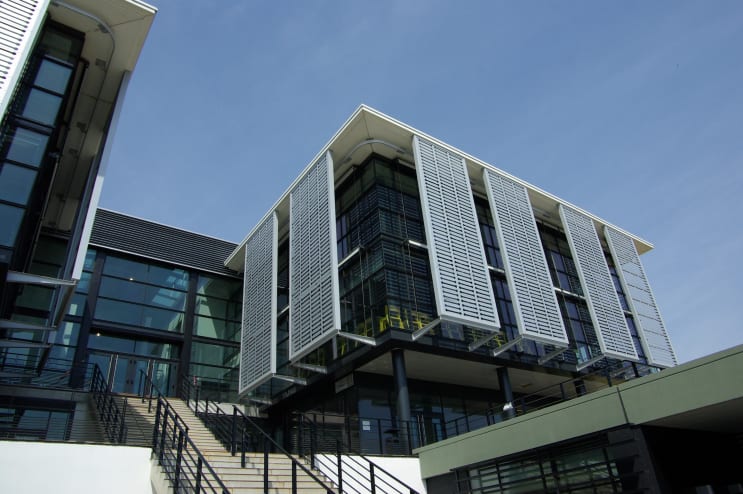 3 fundamental missions:
1/ Research
Priority has been given to three fields of research: Digital Security, Data Science and Communication Systems.
2/ High level education
EURECOM provides graduate and postgraduate courses in Digital Science and offers four Master of Sciences full recognized by the French State and dedicated to foreign students. In 2012, EURECOM opened two Post Master's degrees in booming sectors: Security for Computer Systems and Communication and Communication for Intelligent Transportation Systems. These degrees are 100% taught in English
MASTER's DEGREES - MSC
EURECOM and IMT (Institut Mines Télécom) offer State-recognized Master of Science degrees in 4 specializations aimed principally at international students in:
Master in Digital Security
Master in Data Science and Engineering
Master in Mobile Computing Systems
Master in Internet of Things (IoT)
These degrees are open to candidates with the equivalent of a 3/4-year Bachelor's degree in a relevant field. The Master's degrees are accredited by the French Ministry of Education and Research as National Master's Degrees in Science and Technology and give access to further Ph.D. studies or to top positions in the industry.
POST MASTER's DEGREES
With IT positions becoming increasingly complex, higher levels of skills are needed. EURECOM's Post Master degrees are designed for Students and Engineers with a completed Master's degree who are seeking a competitive edge in booming fields such as Digital Security and Connected Vehicles / Intelligent Transport Systems.
The Post Master degree (in French: "titre d'ingénieur de spécialisation"), is accreditated by the CTI, French Accreditation Agency of Engineering curricula, which guarantees state recognition and high visibility among companies. The European Quality Label "EUR-ACE" has been granted to both degrees.
Two specializations:
Security in Computer Systems and Communications
Communications for Intelligent Transport Systems (Connected Vehicles)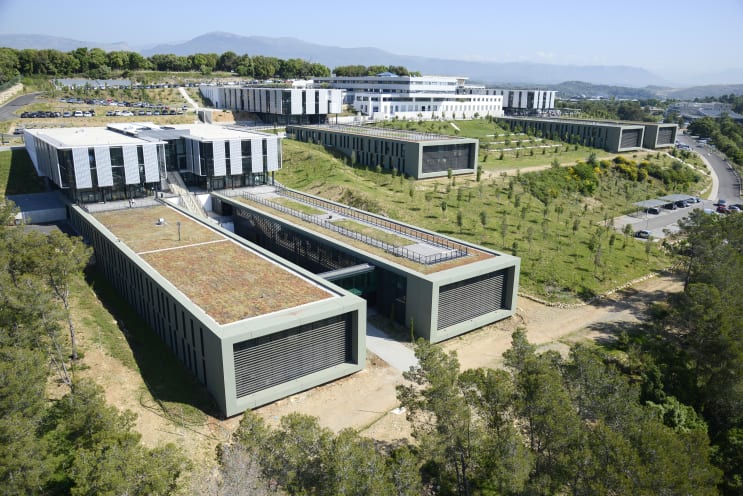 3/ Experience the French Rivera
With its location on the French Rivera, EURECOM offers students diving, sailing, beach parties, skiing weekends, rafting in the Verdon Gorges, and the simple pleasure of living in a place that enjoys 300 days of sun a year, only a two-hour flight away from Europe's largest capitals.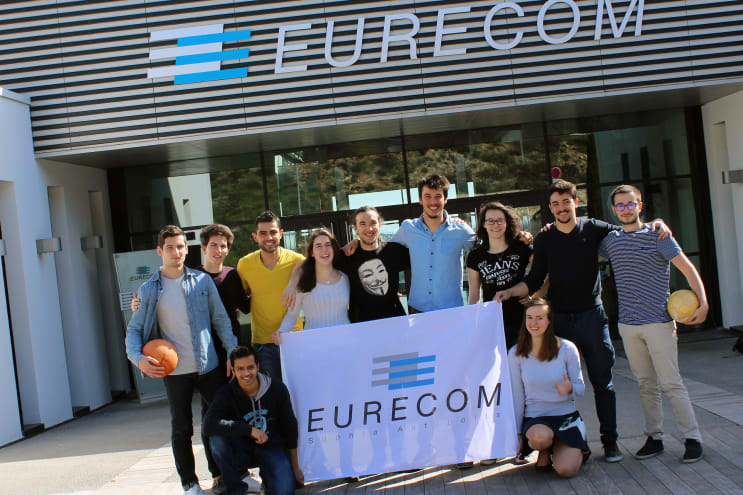 2020 EXCELLENCE SCHOLARSHIP CARNOT TSN
For our next 2020 fall intake (September 2020), EURECOM, with the support of the Institut Carnot, has established the EURECOM / Carnot TSN Excellence scholarship program open to outstanding and highly motivated students who wish to pursue a Master of Science with us and who can demonstrate a proven appetite for research. Candidate selection is based on excellence and motivation.
Info here: https://www.eurecom.fr/en/les-formations/diplome-national-de-master/excellence-scholarships
Field of study:
Eligible Master's Programs offered at EURECOM
Number of Awards:
Ø1 (One) SUPER EXCELLENCE scholarship of 10.000 euros
ØUp to 10 (ten) EXCELLENCE scholarships of 5.000 euros
EURECOM was evaluated by Quacquarelli Symonds (QS) against the key pillars of what makes a world class university.
EURECOM was awarded a five star overall excellence rating (out of five stars) in the QS Stars University ratings 2018.
As a study destination, EURECOM is globally recognized for its strong connections with industry, high-impact research and the Excellency of its teaching.
EURECOM obtained five QS Stars in Teaching, Employability and Facilities.
WHY DID I CHOOSE EURECOM ?
"I definitely recommend spending a year at EURECOM to anyone!"
Eino (FINNISH) - AALTO Student at EURECOM
"I definitely recommend EURECOM!
The university building is small and all students are exchange students, so the atmosphere is very positive and social.
The professors are from many different countries and are motivated to lecture and research.
The topics of the courses and research are timely and that boosts studying motivation.
Cote d'Azur as a location is awesome, because here we have only a few months of the "Finnish spring" and the rest of the time it is summer.
One should not fear the infamous bureaucracy of France, because there are many members of the staff of the university, that gladly assist with all the practicalities.
There are multiple opportunities to learn the French language, but knowing the language is not a requisite, as everything can be done in English."
Janita, Jomar, Eirik, Christian, Fredrik, Amund, Marius (NORWEGIAN) - NTNU students at EURECOM
"We (Janita, Jomar, Eirik, Christian, Fredrik, Amund, Marius, and all) went to EURECOM in order to do something a bit different for our fourth year, and it turned out to be a great choice.
Here we get:
- Smaller courses of 5 or 3 credits, meaning you can get a quite broad spectrum.
- A great fit with the track we are taking back home - getting the course choices approved is not very difficult. (We are from elsys, komtek and data).
- A very international group of friends
- Good financial support from Erasmus, lånekassen and CAF.
- Super nice weather!
Are you considering EURECOM for a semester or two abroad? Kjør på!"
Ivan (RUSSIAN) - CTU Prague student at EURECOM
"Well, a year spent at EURECOM was definitely magnifique!
Level of education is high here, so don't be surprised that you will be required to work a lot. On the other hand, knowledge you're getting here, is up to date with what industry requires and more often even beyond it (since EURECOM is not just a university, it is also a research center).
University administration, teachers and assistants are very friendly and tending to help you in case you got stuck with something. It's almost like a small family :)
As well as getting in touch with modern trends in industry, you will have an opportunity to explore an amazing location of Cote d'Azur. There is no need to introduce French Riviera, just have a look on the map and see the distances between all famous locations. There is actually a lot to visit!.
Also, since there is quite few students (from all over the world), you will easily get your "travel buddy" or "chillin' buddy" with who you will have (for sure a lot of) great memories and fascinating trips all over the seashore.
For me personally, it was a great experience and I'm really grateful, that I had this opportunity.
Life wouldn't be the same after spending some time here. You will get new opportunities, new friends and warm memories.
Long story short, if you're looking for some changes in life, a good adventure or a good time, this is the right place!"
Aida (KAZAKHSTAN) - CTU Prague student at EURECOM
"The opportunity of getting to study at EURECOM forms a special part in
my education life. Coming to the university for Double Degree program from Prague was a hugely enjoyable and greatly rewarding experience.
EURECOM has a multicultural society where people from different nationalities are very well integrated. All professors and the administration are highly qualified, approachable and very helpful. In terms of academics, I really enjoyed the variety of courses offered and that I could specialize in the subjects that interested me the most. The courses are well balanced with lectures, lab works and challenges. I have learnt incredibly much inside and outside the classroom and met wonderful people. I encourage everyone to join this program.
Make sure you don't miss out on such a unique and amazing opportunity!"
Locations
Biot
Address
EURECOM
450 Route des Chappes
06410 Biot
France
Biot
,
Provence-Alpes-Côte d'Azur
,
France