Amsterdam Institute of Technology
Home ›
Amsterdam Institute of Technology
AIT: Shaping global tech talent to combat the European skills gap
Amsterdam Institute of Technology helps IT professionals stay ahead in the fourth industrial revolution. We offer flexible, online programs that enable you to work and study at the same time.
Why AiT?
AiT equips learners with relevant expertise for different ICT roles. We offer lifelong learning opportunities to people and companies to make sure that learners keep up with the rapid changes in technology.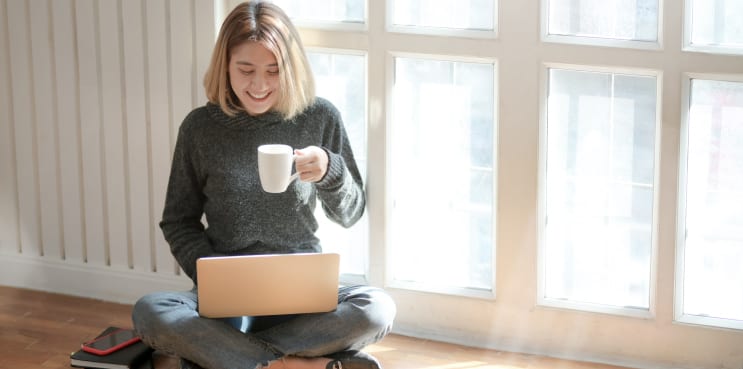 What Makes AIT Different?
A Flexible, Campus-Free Institute
With our part-time, online program, we make education accessible and help our learners increase their professional and geographic mobility. Professionals from across the world can get their master's without interrupting their professional practice. Our Deferred Tuition model removes any financial barrier to start the program as we share the responsibility of our learners to climb the professional ladder with our program.
A Practical and Holistic Approach
At AIT, we prepare students to get the job they want. During their studies, our students focus on the mastery of in-demand skills. Skills we identified by speaking with industry and labor market experts. With a practical approach, our learners are able to demonstrate their domain as well as leadership expertise through hands-on assignments and projects. After they complete their first Bootcamp, our learners are invited to our flagship Talent Accelerator Programme, which provides career coaching and employer introductions in a structured sequence.
Building a Community
At AIT, everyone is a teacher and everyone is a learner. Our live workshops and learning accelerators provide a space for the community to exchange their learning, challenges, and ideas. Recognizing their prior educational and professional experience, our learners coach one another throughout the program. With faculty who are actively working in the field, we bring professionals together to build the best LeadTech university.
Degrees
Our students are awarded a degree upon the successful completion of their program. Our programs are offered in collaboration with European Leadership University, and the degrees are issued by European Leadership University.
Locations
Amsterdam
Address
Science Park 408 1098 XH Amsterdam
Amsterdam
,
North Holland
,
Netherlands
Programs
This school also offers: