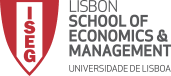 ISEG - Lisbon School of Economics & Management
Home ›
Portugal ›
ISEG - Lisbon School of Economics & Management
ISEG - Lisbon School of Economics & Management
The first school of Economics and Management in Portugal, ISEG belongs to the University of Lisbon, the largest Portuguese University. ISEG Lisbon is internationally recognized and accredited by AACSB and AMBA, complying with the best higher education standards. ISEG's research centers are very well rated by the Portuguese research council (FCT).

With an experienced and well-prepared faculty, students from more than 70 countries contribute to an ever-increasing international academic environment and take advantage of the school's excellence and location. ISEG Lisbon has excellent modern premises at the heart of Lisbon, right next to the Parliament and the river Tagus, in a vibrant neighborhood full of social life, business and culture.

At ISEG, you will find a culture of excellence and achievement, alongside a climate of inclusiveness and cooperation. This is made by the mutual collaboration of students, faculty, and staff.

ISEG is a School prepared for the future: with a unique blend of quantitative skills and social contextualization of economic and managerial decisions, ISEG's faculty, professionals, students, and alumni are at the forefront of those who address the UN's 17 Sustainable Development Goals (SDGs) with an entrepreneurial and collaborative mindset.
Top 3 Reasons to study here
ISEG is internationally recognized for its high standards in teaching and research.
ISEG follows the best international standards in its teaching programs and in its research: the school is accredited by AACSB (Association of Advanced Collegiate Schools of Business), a distinction held by only 5% of business schools in the world, the ISEG MBA is accredited by AMBA, and our programs are recognized by many reputed international entities (e.g., CFA University Affiliation Program, IFoA – Institute and Faculty of Actuaries, PMI – Project Management Institute, RICS – Royal Institution of Chartered Surveyors). The employability of our graduates is a top priority.
Located in the Center of Lisbon, ISEG belongs to the University of Lisbon
ISEG is located right in the center of Lisbon, a vibrant and cool European capital city. It is the perfect place to study if you are looking for a quiet and warm environment at school; but, simultaneously, you will be embedded in the center of a large city. Our beautiful and historic campus is next to the parliament, businesses, museums, shopping, restaurants and bars, and the river Tagus. ISEG is the School of Economics and Management of the University of Lisbon, the largest and best-ranked Portuguese University.
A Culture of Commitment to a Better World
ISEG promotes a culture of solidarity and collaboration, involving the community of students, alumni, faculty, international partners, and an extensive business network. The School adopts a plural approach to teaching and research and encourages the development of synergies between scientific areas. In everything we do, we are deeply committed to the United Nations' Sustainable Development Goals. For generations, we have developed innovators and leaders in Portugal and elsewhere. With our plural approach, we help develop Open Minds for a Better World!
Key facts
Part of select 5% of business schools that have AACSB and AMBA accreditations.
+240 faculty.
4500 students.
20% of International students.
98% employment rate at Bachelors level.
6 research centers.
1st in the ranking of total Economics and Management papers published in Portugal (Web of Science and Scopus).
+150 partnerships agreements with reputed schools around the globe.
Faculty & Research
ISEG faculty boasts the highest percentage of PhD-holders in the country, with the majority having been obtained in well-known international institutions. This is reflected in the international orientation of their research activities and in their teaching.
As the Portuguese school with most publications in prestigious international journals, ISEG's research is truly world-class. There are 6 research centers in the fields of management, economics, mathematics and social sciences.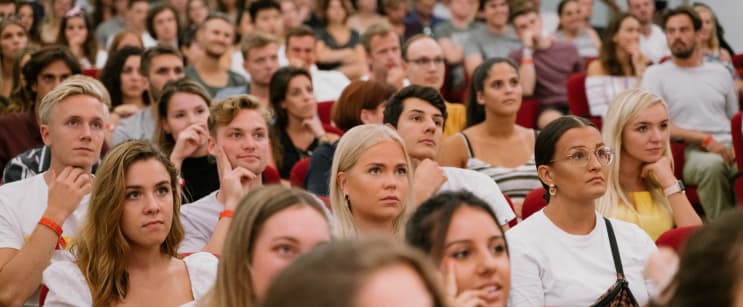 Our Students and Programs
ISEG is a multicultural environment in which approximately 20% of students are international. The School has over 4,500 students following a large number of degrees, of which quite a few are fully taught in English: 3 Bachelors degrees (Economics, Finance, Management), 10 Masters degrees, of which 4 are brand new in 2020. ISEG also offers 4 undergraduate and 11 masters programs taught in Portuguese, and 8 Ph.D. Programs, 6 in key fields of study, as well as 3 in partnership with other universities.
Students, researchers and employees alike are encouraged to constantly acquire new knowledge and face the challenges that make a better world.
Our Campus
The school comprises several buildings in a charming architectural complex. ISEG is housed in a former convent, beautifully converted to provide purpose-built modern facilities while preserving the character and features of the original buildings. More modern buildings complete the landscape. We strongly value cultural diversity and regularly promote extracurricular activities including workshops, concerts, exhibitions, sports, and community service, preparing our students for an ever-changing world. Our multicultural community gains strength and ideas from Lisbon's vitality! Lisbon is one of the most attractive cities in Europe where you can find tradition, romance, culture, entertainment and great emotions/experiences under long hours of brilliant sunlight and a beautiful moon.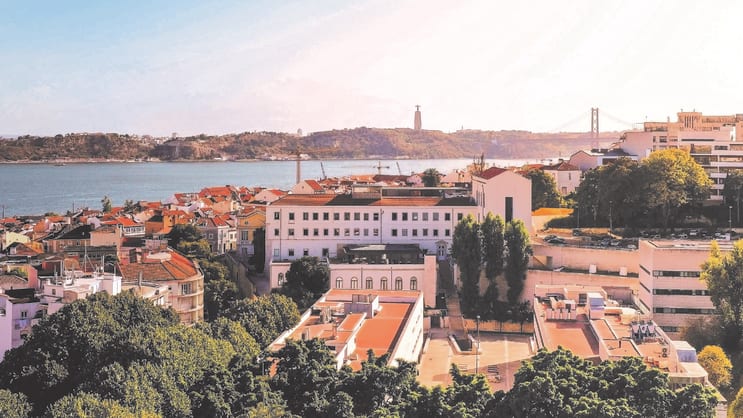 Alumni
ISEG is better known for its distinguished alumni – the school has created prominent entrepreneurs, leaders in business and in the economy since 1911 - and for the extraordinary spirit of collaboration and mutual understanding that is cultivated, in a school that promotes well-informed debate with a plurality of perspectives and methodologies.
The coming years in the life of ISEG will be challenging and exciting in the ambition to actively contribute to better organizations and to a better world – which has always been part of ISEG's DNA – and to be recognized internationally for doing so. Our research and our teaching will reflect this new ambition to be central to the city of Lisbon, to our country, and to the global world of those who have a cause and conduct business with a purpose.

Find out more about ISEG – the Lisbon School of Economics and Management by filling in your details and the school will contact you.
We look forward to meeting you at our Campus in Lisbon!
Locations
Lisbon
Address
Instituto Superior de Economia e Gestão
Rua do Quelhas, 6
1200-781
Lisbon
,
Lisbon
,
Portugal