Read more on the institution's website
UrFU at a Glance
Motto in Latin: Cogitare. Agere. Consequi.
Motto in English: Think. Act. Achieve.
Established: 1920
Total Enrollment: 35 000+
Faculty Members: 4 000+
Alumni: 360 000+
Number of Educational Programs: 430
More than 4 000 international students from 93 countries
UrFU Today
Ural Federal University (UrFU) is one of the largest higher educational institutions in Russia bringing together fundamental education and innovative approach towards the challenges of modern times.
Our aspiration is to become a world-class university in the heart of Eurasia committed to the complex and sustainable development of research and teaching.
Currently, the university is home to almost 35 000 students from 93 countries of the world and more than 4 000 faculty members including the top-notch global experts in the spheres of natural sciences, engineering, and social sciences. Our Institutes offer 430 Bachelor, Master and Doctoral Programs in natural sciences, engineering, social sciences, humanities, economics, and management taught in Russian and English. The number of UrFU alumni exceeds 360 000 people.
Breakthrough studies are pursued in 72 research excellence centers. The university is open to international collaboration having more than 500 partners all over the globe and being an active participant of such initiatives as BRICS Network University, SCO Network University, CIS University.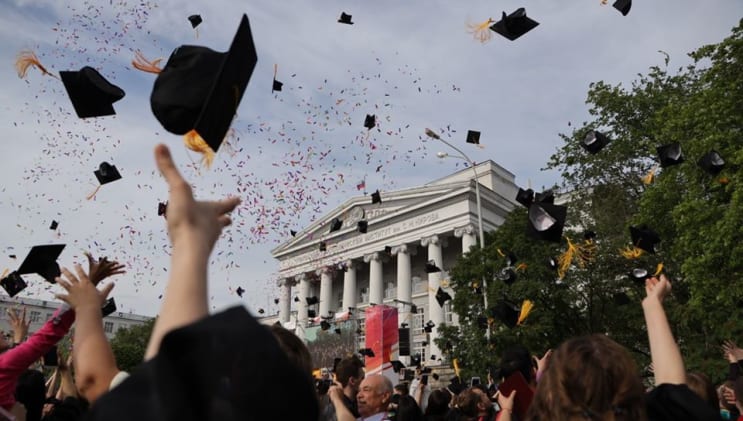 UrFU in Rankings
Ural Federal University constantly works on building its global reputation and is currently ranked amongst the world's top universities:
Placed 11th among Russian universities (Webometrics Ranking of World Universities 2019)
43rd of the best universities of Emerging Europe and Central Asia (QS Quacquarelli Symonds 2019)
Placed 364 in QS World University Rankings 2019
Placed 12th among Russian universities (Expert RA rating agency 2018)
Placed 14-15th in the National Ranking of Universities by the Interfax Rating Agency 2018
Placed 58th among BRICS countries universities (QS World University Rankings: BRICS 2019)
Top 251-300 in Times Higher Education BRICS and Emerging Economies Rankings 2018
QS WUR (World University Rankings) Rankings by Subject 2019:
Materials Science 351-400; Mathematics 251-300; Mechanical Engineering 401-450; Engineering & Technology 401-450; Electrical & Electronic Engineering 401-450; Social Sciences and Management 451-500; Arts and Humanities 401-450; Natural Sciences 401-450; Physics and Astronomy 401-450; Chemistry 451-500; Computer Science & Information Systems 551-600.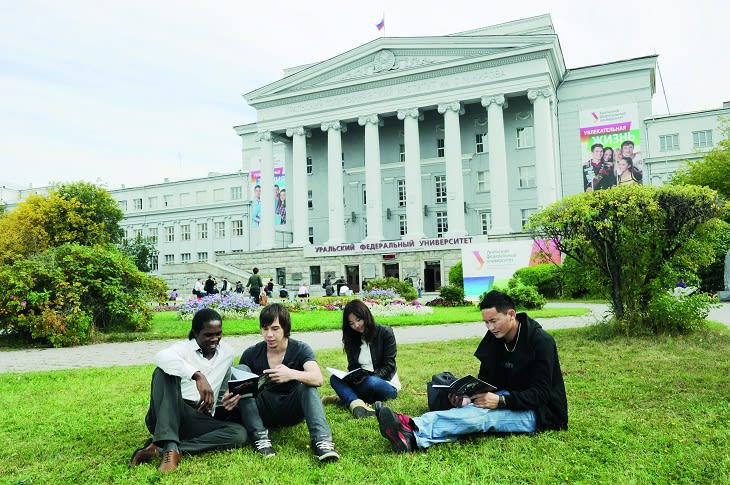 Mission and Vision
Ural Federal University was established within the frames of implementation of the Russian Federation's long-term development concept as one of the global leaders in the sphere of education, innovation, and research.
Mission
The Mission of Ural Federal University is increasing competitiveness, re-industrialization, the formation of human, scientific and technological potential, sustainable modernization of traditional economy branches and development of postindustrial economy branches of the Ural Federal District.
Vision
To form the research, education and innovation cluster in the Ural Federal District, become the leader in the spheres of natural sciences, engineering, and humanities and join the ranks of the global leading educational and competence centers.
The strategic aim for the University at the first stage of the development plan is to become the leader among Russian federal universities and higher educational institutions of the Ural Federal District in the spheres of education, research, and innovation.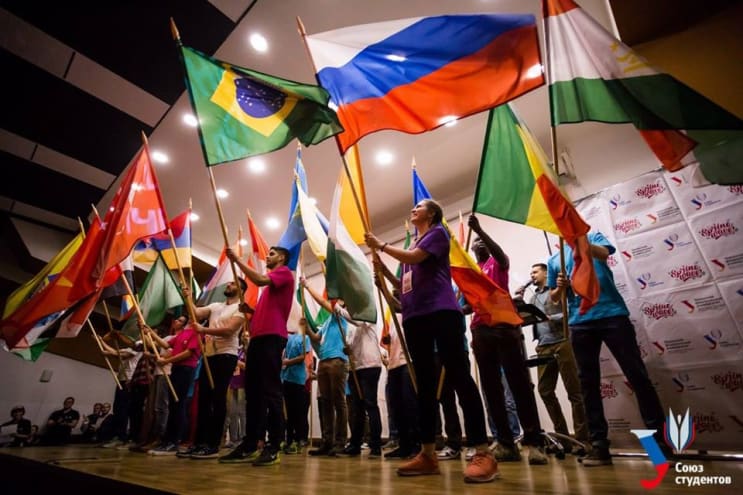 Locations
Yekaterinburg
Address
Ural Federal University
620002, 19 Mira street, Ekaterinburg, Russia
Yekaterinburg
,
Sverdlovsk Oblast
,
Russia