Make Scotland's first university your first choice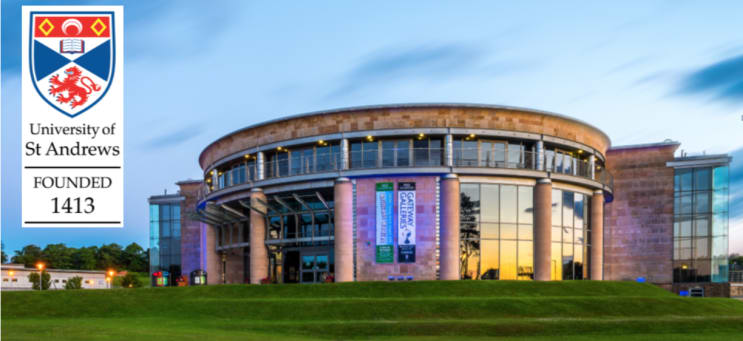 As a 600-year-old institution, it's no surprise that the University of St Andrews is known across the globe as a world leader in education. We are Scotland's best university ranked by the Complete University Guide 2021, and 2nd overall in the UK (Guardian Good University Guide 2021).
For six centuries some of the worlds brightest and most promising students have come to St Andrews to study, and crucially find the thinking space to question what they are taught. Our graduates go on to help shape the world, from ambassadors, cutting edge researchers and inventors, to market leading CEOs and experts – and even a signatory of the American declaration of independence - St Andrews will help you to realise your potential, wherever in the world you go.
Let us know what you are interested in – Register to find out more
Postgraduate experience at St Andrews
The University of St Andrews has been voted the best student experience in the UK consistently for 11 of the last 14 years by students in the National Student Survey. When you come to study with us you are guaranteed a unique and memorable experience that you won't find anywhere else.
St Andrews is a small university and our size gives students the opportunity to interact more with staff, build close and lasting relationships with friends, and excel at your studies. The town of St Andrews and our university have developed together, giving us a unique relationship and perspective. When you join us you become a member of the community, and all of St Andrews becomes your campus. With our lecture theatres and classrooms located around the town, you soon gain a sense of belonging and safety that's hard to find anywhere else.
As a postgraduate student you will have access to our exclusive postgraduate community and college. These organise regular networking events and opportunities as well as guest lectures, workshops, and social activities, helping you to meet like-minded peers, and make connections that will help you throughout your time with us and beyond.
Why St Andrews
St Andrews is a unique place to study and live. Nestled on the east coast of Scotland, students may find themselves crossing golf-courses on their way to class or jogging along the beach after dinner. Not only does the University have a world-class reputation, but it also offers a diverse range of social activities, including over 150 student societies and 50 sports clubs. Walking through the town you breathe Scottish history surrounded by historic buildings, landmarks and our student traditions. Our rich history, cutting-edge modern facilities and beautiful location make studying at St Andrews an unforgettable and rewarding experience.
Career Prospects
Our graduates are highly sought after by employers across the globe because of the high-quality skills and abilities they learn. Students have access to the latest knowledge and techniques in their field, state-of-the-art facilities, and support services which are always available to help you reach your full academic potential.
Our programmes are challenging, highly acclaimed and will leave you with a prestigious qualification recognised around the world. Whether you are looking for a comprehensive taught course, or a deep research based degree, University of St Andrews will help catapult you towards achieving your goals
Let us know what you are interested in – Register to find out more
Locations
Saint Andrews
Address
St Katharine's West
The Scores
KY16 9AJ
Saint Andrews
,
Scotland
,
United Kingdom